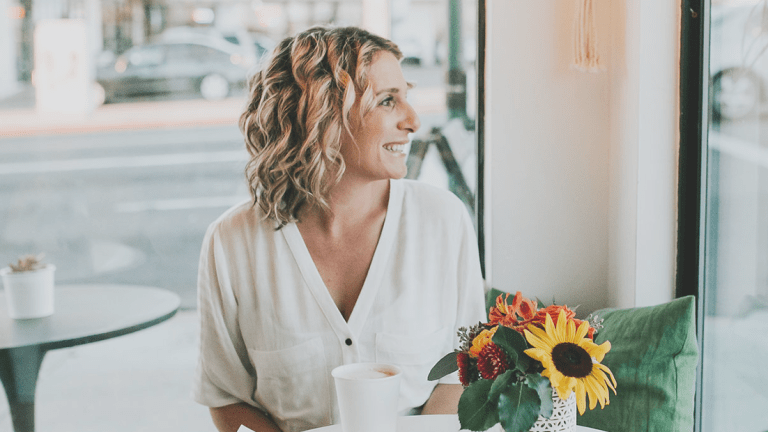 Make a Good Impression with the Best Hair and Makeup for Every Occasion
Hair and makeup can make or break your outfit—here's how to look put-together, whatever the occasion.
Many of us are probably guilty of having a pretty basic hair and makeup routine. We wake up, swipe on some blush and mascara, and maybe give ourselves a little blowout (or throw those locks in a no-fuss bun). And we repeat this day in, day out with only slight changes here and there.
But hair and makeup are some of the most fun and most impactful ways we can complete an outfit. With just a few changeups, you'll be feeling put-together and confident in your appearance no matter the occasion.
Professional First Impression
Interviews are not a good time to experiment with hair and makeup. Step away from the liquid liner cat eye and shiny gloss. A potential employer should be analyzing you as a person, so don't give them any reason to be distracted. Your look should be a streamlined version of your beautiful self, polished and professional. We suggest:
Face: Make sure your foundation is impeccable, but give your face dimension with some light contouring. Why contouring? Foundation alone tends to look flat and unnatural—no one's face is one solid color. Even though it's technically more makeup, contouring will help you look more natural because you will have highlighted the dimensions of your bone structure. Just don't go full Kardashian. Lastly, apply a couple swipes of blush so that you look lively and ready to accept a new job offer.
Eyes: Neutral-toned eye shadow shows off your natural beauty without looking like you're trying too hard. Subtle black liner close to your lash line and charcoal black mascara will set off your eyes.
Lips: No lip gloss here, ma'am. Go for a nude or light pink matte lipstick. Keyword: matte. Too much shine can be distracting.
Hair: Parted over to one side, smoothed and pinned back. Let the hair frame your face without hanging in front of it.
First Date 
A man should want you in all your natural beauty, so play up your favorite features. The first date is the perfect time to get in touch with your feminine side without going overboard—in this situation, less is more. We suggest:
Face: Highlight your cheekbones so that the light catches your beautiful face. For a soft and rosy look, apply blush to the apples of your cheeks and blend out. Also, try using a highlighting powder around your cheeks—you'll be glimmering all night long.
Eyes: When going on a first date, you want the guy to see the real you—so don't go overboard with eyeliner or heavy shadow. Apply a neutral flesh-colored tone to your entire eyelids, and then apply a darker brown or bronze color to your creases for some dimension. Apply liner close to your lash line to achieve the appearance of thicker lashes, and top it all off with a few swipes of mascara.
Lips: Yes, men rant about women in red lipstick in every country song ever, but the reality is that it can be so impractical. No one wants to be worrying about touch-ups when you should be focusing on the person you're with. Peach and pink lip glosses are a must in this situation.
Hair: A date night is the perfect opportunity to bring out some big, curly waves. Try using hot rollers in the morning; let set for thirty minutes and remove. Flip your head over and douse with hairspray for extra volume. No rollers? Try using a 1.5-inch curling iron. Divide hair into three sections, and curl 1- to 2-inch pieces of hair at a time. Put on an extra coat of mascara, and voilà.
Weekend Brunch
It's the weekend, and even though you're getting in some much-needed relaxation time, you still want to look good. Most of us want to switch up our daily makeup routine and try a different look for the weekend. If you're leisurely shopping, brunching with girlfriends, or getting a drink with your boyfriend, try an easygoing yet bold look. We suggest:
Face: Skip the foundation—it's time to let your face breathe. Use your daily moisturizer, and swipe a bit of bronzer all over your face for a natural glow (but use with caution).
Eyes: Instead of repeating your everyday eyeliner and mascara look, get creative and use dark eye shadows in deep bronze or brown as your eyeliner. This will achieve a light smoky bohemian look that is dramatic but not overdone. Apply some mascara, and you're good to go.
Lips: Skip the lipsticks and glosses, and go for a rich berry lip stain; the stain will appear more natural while still looking striking.
Hair: We weekend warriors are all about no-fuss beauty routines, and let's be honest, who wants to blow-dry and style hair on their day off? Let your locks air-dry to their natural texture, and braid into a bohemian side braid. A French or fishtail braid will amp up the fancy factor. If you're feeling extra-flirty, try weaving a small ribbon through a French braid from your forehead to ears.
Nails: Treat yourself to a trip to the salon, and try a bold color such as turquoise to brighten up the winter grays.
Girls' Night Out
Is there a better time to go all-out glamazon than with your girlfriends? It's Friday night, and it's time to pull out all the stops and rock your fiercest makeup looks. Let's be honest, we're all still looking for a reason to play dress up. We suggest:
Face: We all want to look on point when going out dancing, and melting off our faces is not on the agenda. Sweat-proof your face with primer, waterproof foundation and concealer, highly pigmented blush, and a setting spray to seal everything in place.
Eyes: After applying eyelid primer, use an overall light- or neutral-colored eye shadow on your lids. Get ready for the tricky part: Apply a super-fierce cat eye with dramatic flicks at the end. Curl your lashes (maybe even apply some falsies), and apply mascara. Don't forget to give your brows some love and fill them in to look extra-glam. This is the time to experiment with any bold smoky eyes or retro eyeliners you've always wanted to try.
Lips: This is the part we all love. Prime your lips, line them with a red lip pencil, and then apply a punchy red lipstick. You'll be a showstopper, indeed.
Hair: Get in touch with your inner fashionista, and pull your hair up into a sleek and trendy topknot. This is ideal for dancing the night away because your hair won't get flat or stick to your neck.