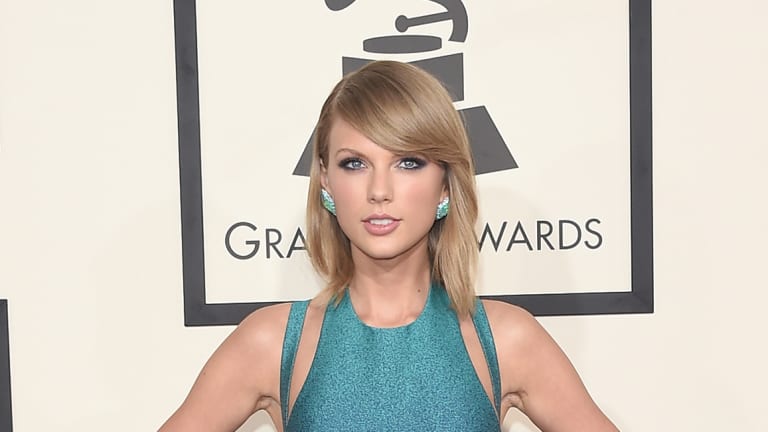 What We'd Ask T. Swift and Other Female Artists at This Year's Grammys
The #AskHerMore movement is making red carpet conversation more interesting for everyone.
Last year, we learned of a social media movement called #AskHerMore aimed at increasing the quality of the dialogue with female actresses and directors on the red carpet. You see males often get asked about their influences, ambitions, and challenges they encountered and overcame in their jobs. The women alongside them? They simply get asked about the gowns they're wearing.
We at Verily would like to join this trend in asking our favorite performers at this year's Grammy Awards some questions that are a little more interesting.
Gwen Stefani: You've made a lot of headlines this year for music videos. First was the highly emotional video for "Used to Love You," which got a lot of response from the public, and now you're filming the first live music video at this year's Grammys. Where does the inspiration for your videos come from? —Megan
Lana Del Ray: What was your favorite part about singing a vocal on The Weeknd's Grammy-nominated album Beauty Behind the Madness? —Mary Rose
Kelly Clarkson: What experience(s) inspired your "Heartbeat Song"? —Mary Rose
Tori Kelly: What would you say was your greatest challenge of your breakout year as an artist, and how did you overcome it? —Mary Rose
Florence + the Machine: What advice would you give if you could say something to yourself when your music was first showing up on Billboard lists? —Mary Rose
Elle King: Your song "Ex's and Oh's" is a cheeky anthem about past ex-boyfriends. How much love did you get from your female fans after this song blew up? Any particular responses that you've enjoyed? —Mary Rose
Tamar Braxton: When you had to leave Dancing with the Stars early for health reasons, you kept a remarkably positive attitude. What in your life helped you forge your joyful strength? —Mary Rose
Nicki Minaj: What song on Pinkprint means the most to you personally and why? —Mary Rose
Ava DuVernay: What was it like when you first started working with John Legend and Common and heard the story of Selma come alive in music? —Mary Rose
Brittany Howard from Alabama Shakes: You're a dynamo on stage but a little more contained in interviews. How much is music your outlet for your bolder range of emotions? —Mary Rose
Amy Poehler: Your audiobook Yes Please has been nominated for Best Spoken Word Album. In the preface, you say, "I'm old enough now to know I know nothing." Who has been your inspiration or guide for navigating a career and motherhood? —Krizia
Taylor Swift: What do you think about the idea of scrapping the separate male and female categories at awards shows? Do you think this would help or further hinder female artists? —Sophie
Taylor Swift: Do you feel like you have a responsibility toward your younger fans to be a good role model? What's that pressure like, and how do you try to live up to that? —Sophie
Hillary Lindsey, Lori McKenna, and Liz Rose: Your song "Girl Crush," nominated for Best Country Song, takes this phrase that is often a reference to admiration of a fellow female and applies it to feelings of envy. Do you think envy or jealousy plays a role in female friendship? How? —Monica
Photo Credit: Getty Images