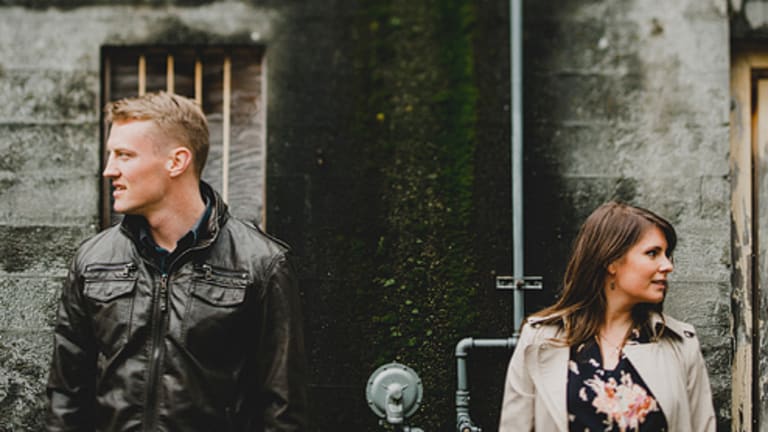 6 Tips to Remember If You Want a First Date to Be Fun Instead of Painful
This advice will help you enjoy a date without getting your hopes up.
Dating is meant to be exciting and enjoyable. You have the opportunity to get to know someone and potentially begin a new friendship or romantic relationship. You might pull out the hair dryer and get dressed up; you might even eat a delicious meal or sip on some local brews. Sounds like a win to me.
But too much pressure from friends or unrealistically hyped-up expectations can quickly morph dating from fun to more painful than a root canal. We turn getting ready for a date into getting ready to meet our future husband, and when the date is a flop, the disappointment is acute.
One too many dead-end dates have taught many women not to hope. And preparing for a date has become more like a chore than anything else. But being eager and excited to meet someone new is healthy and makes dating a lot more fun. Maintaining a sense of excitement without getting your hopes up, however, is no easy feat. So what's a girl to do?
01. Take the date at face value.
It's time to make dating fun again, amiright? Treat a first date as a chance to get to know someone—not to evaluate whether he could be your husband. As a self-proclaimed addict of The Bachelor, I know how easy it is for women to call themselves "Mrs. [insert name here]" after meeting a guy only once. (We've all probably thought it!) Even if you're dating because you know you want to get married, try not to put the cart before the horse. Enjoy each other's company in the present moment without planning your wedding and picking out your dream ring, and I guarantee your date will be that much better because of it.
02. Shut down social media stalking.
As tempting as it might be to Google him or check out his Facebook (ahem, or LinkedIn and Twitter and Instagram), stay away from the Internet. Trust me on this one. The last thing you want is to accidentally mention his previous job or—even worse—his previous girlfriend when the two of you haven't even broached the subjects yet. More importantly, going on a date with him is a great way to have those conversations and get to know him—you know, in person. Seeing photos of him with his rescue pup or his grandmother will more than likely spike your expectations, while seeing unattractive photos could be a total turnoff.
Channel your curiosity and propensity for social media stalking into the actual date. This guy is very likely someone you don't really know and someone your friends don't really know. You're both setting aside time to spend together, so make the most of it. Ask him about his hometown, his favorite activities to do on the weekend, or where he'd most like to travel. Hopefully more open-ended questions like these will help the conversation to flow and develop throughout the date.
03. Talk to just one friend before the date.
When you discuss your dating prospects with everyone you know, you're bound to hear all of their opinions, too. Gossip, questions, expectations, oh my! The hype around a first date is enough to get to anyone's head. Instead, confide in just one of your closest friends about the date. She can help you get excited without overwhelming you in the way that an entire group of people would.
04. Put on cute shoes.
If you feel a bit jaded about the whole first date thing, pull out the stops to get yourself out of a funk. You know you are unenthused when you put zero time into preparing for the date or planning the perfect outfit. To pump yourself up, put on that cute pair of shoes you only wear when you want to impress. Give your date the curtesy of your enthusiasm and most positive energy. Have fun getting ready to put your best self forward. After all, part of the fun of dating is the excitement that comes before the actual date.
05. Hit up a new spot.
A date is the ideal excuse to go to a fun restaurant, bar, coffee shop, museum, or park—suggest that you and your date meet at the spot you've been dying to try. You'll automatically be excited as you anticipate the date because you know you're going somewhere you want to go. This tactic helps you to get pumped for your date, while also not setting yourself up to feel like a night out was complete loss if there isn't chemistry. If date one leads to date two, ask him to pick a place that's been on his list. Seize the opportunity to try something new.
06. Remember, it's a learning experience.
I was nervous before a first date recently, and my sweet friend had some wise advice for me. She said that no matter what happens, I can learn something from the experience. And she's so right. Dating has helped me learn more about myself, my desires in dating and relationships, and the type of personalities that I mesh well with. Even when I've gone on one date and never seen the guy again, I've been able to walk away feeling content and confident because I gave it a chance and spent time with someone I otherwise would not have. At the end of the day, what do you have to lose?
Don't let first dates become a drag! It took some mental effort, but keeping a hopeful and positive attitude about dates, with out getting my hopes up became a reality for me, and getting ready for a first or second date became the fun and care free occasion that it should be.
Photo Credit: Manchik Photography