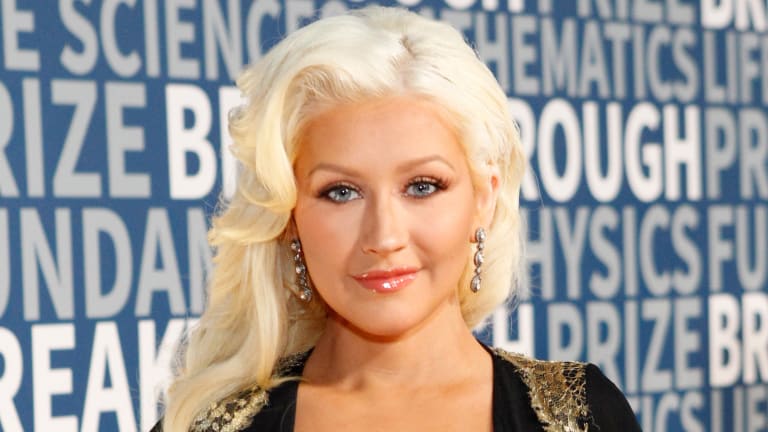 Christina Aguilera Says Society Has 'Such a Long List' of Expectations for Women
The singer shares an important message for women in her latest interview.
It's not exactly news that there are tons of expectations placed on women today. But it is news to hear people talking about it. The unspoken expectations on women are so many that we can make a list—a pretty long list—of everything we're expected to do and be. So when superstar Christina Aguilera shared candid thoughts on this in her Women's Health interview this week, I was immediately drawn to read it.
"Mothers are constantly expected to be the nurturers, the givers, the providers of a comfortable home," Aguilera told the magazine. "We're expected to be pregnant, have the kids, breast-feed once we have the babies. And we're expected to look amazing after baby, right? Keep our husbands and boyfriends interested—because we're supposed to get back to sexy and keep things exciting in the bedroom. There's such a long list."
She's right. We've all felt this kind of pressure, and it can get even worse for those who've taken the plunge into motherhood. "Having children is the ultimate joy, and I love my kids, but women have to find time to nurture themselves," she explains. "If someone has a baby, the first thing I'm like is, 'OK, are you taking care of you?'"
If you're a new mother, and you just read that, I almost can hear you chuckling. It's easy to be overwhelmed by the change a baby can bring, but as someone on the other side, I can promise that The Voice coach is not steering you wrong. Now more than ever, you have to keep up those simple things that make you feel nurtured and balanced.
Another accomplished mother in Hollywood, Jada Pinkett Smith, made this point very strongly in a 2012 interview, when she shared her thoughts on balancing expectations of her as a woman. Every morning when she wakes up, she said, she tells herself, "Before the day is done, you better make sure you take care of yourself. . . . When you stop, you get out of balance and really forget how to take care of others." For Pinkett Smith, the messaging that expects women and moms to "sacrifice everything" and ignore their needs does no good for anyone.
From my experience as a working mom, I have learned to accept that there are different seasons to life. Yes, there was a season when it was all diapers and 2 a.m. feedings and trying to remember the last time you washed your hair. During this time, washing your hair might have been the only thing I could do to take care of you. So I'd buy the expensive salon shampoo and turn those precious few minutes into a small indulgence. Now, with my kids older and in school, I'm in a different season, rotating between chauffeur and laundry-doer and homework tutor. With each season of life, my ways of taking care of myself look different. No matter how hectic life can be, no matter how many expectations, and no matter how many people are looking to me to fulfill some need for them, I've found great value in continuing to do little things to stay true to myself.
My grandmother once told me that after a bitter divorce in the 1960s with four kids at home, she made a promise to herself that no matter how difficult or how tight things got, she would always set aside money to go to the nail salon. That was one thing she could do for herself. She didn't do it to meet someone's expectations on the list of what a woman should be; she did it because that's what she could do to connect with herself once a week. That little connection reminded her of who she knew she was and kept her on track to finish a long-overdue education and find her dream job and raise some pretty great kids. It might have looked like an extravagance from the outside, but it was more about what it did for her on the inside.
So let's take a cue from Aguilera. Let's not get lost in the lists. When we get overwhelmed with the pressures and expectations of everyone around us, that's precisely when we need to take a moment to be by ourselves. Do some form of self-care—whatever that looks like for you. It can be as big as talking to a therapist for perspective and support or as small as putting on lipstick. Do it. The people in your life will be better for it, and so will you.
And as for all those expectations people hold us to? Aguilera's own lyrics give us a fitting #thanksbutnothanks anthem: "Makes me that much stronger / Makes me work a little bit harder / It makes me that much wiser / So thanks for making me a fighter."