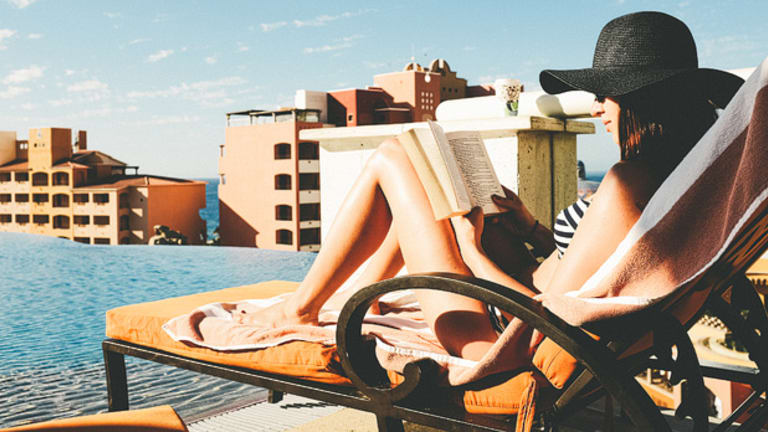 7 Dream Vacations That Are More Affordable Than You Think
Whether you're craving an adventure in Europe or Asia, we've collected some of the best deals around for your travel inspo.
We can all agree that traveling is no stranger to the standard list of life aspirations. In fact, seven out of ten Americans believe that travel is something worth saving for. But when day-to-day responsibilities get in the way, traveling feels like something to think about . . . tomorrow.
But thanks to the wonderful world of the Internet, booking a dream vacation may be more attainable than you think. It comes down to persistence, patience, and a little digital elbow grease. It's also a matter of knowing where to look.
These vacations are intended to be samples of surprisingly affordable trips we aspire to. From coordinating flights to booking hotels, vacation packages do the work for you. Plus, receiving a guided itinerary provides a safer route of getting from point A to point B. It's worth noting that websites often offer deals through third parties. That means no two vacations or scenarios will necessarily be the same. Do your homework: Check external reviews, price hotels and flights on your own, and look into the destination. Even with a little extra digging on your end, packages could still save you loads of time and money.
Think of it this way: You work hard for your money. Invest in experiences that will become a part of you rather than things. If you're serious about traveling, make the effort to create a budget for your dream trip. Saving $50 to $100 every month for a year can land you on the other side of the globe the next time you can take off.
01. An Outdoorsy Escape // Alaska
Trip: 8-day Alaskan cruise (from San Francisco to Vancouver)
Found on: Norwegian Cruise Line
Cost: from $599 / person
Between luscious rain forests and breathtaking mountains, the Pacific Northwest is something out of a perfectly curated Instagram feed. After exploring San Francisco, you'll sail off to Oregon and then three stops along Alaska. When you disembark in Vancouver, Canada, you can take a break from life onboard by camping on the coastal mountains. Top it off with some sunrise stretches overlooking the water.
02. A Countryside Jaunt // Ireland
Trip: 6-night Ireland vacation (from San Francisco, Chicago, or New York City)
Found on: Groupon
Cost: from $899 / person
This package includes airfare, bed and breakfast accommodations for five nights, and one hotel stay. It even includes a rental car for the duration of your vacation. Because Ireland is roughly the size of Maine, you can easily make a cross-country drive in just three hours. Deals on Groupon are typically fleeting. To increase your chances of finding a deal you'll love, check back often, and sign up for email notifications. The extra effort is worth it.
03. A Mediterranean Voyage // Spain
Trip: 8-night Spain vacation (from New York City)
Found on: European Destinations
Cost: from $1,099 / person
For about $1,100, you can escape to beautiful Andalusia, nestled in the southwestern region of Spain. This includes airfare and a rental car, granting you the freedom to determine your length of stay in five different Spanish cities. You can experience everything from traditional tapas and historic monuments to decadent paella on beaches along the Mediterranean Sea.
Bonus: When in Europe, traveling to nearby exotic countries is surprisingly easy and affordable. A round-trip from Spain to Casablanca, Morocco, can cost as little as $158. Score.
04. A Southeast Asia Excursion // Hong Kong
Trip: 9-night Hong Kong vacation (from Los Angeles, CA)
Found on: Tripmasters
Cost: from $1,316 / person
You'll be able to explore Hong Kong, Bangkok, and Singapore in one trip. This package includes airfare to and from LA and in between each major city as well (note: price will fluctuate depending on when you book, your departure city and departure dates). You'll get three nights in each spot, letting you soak in the culture, markets, and top-notch food. It's the sort of adventure worth saving pennies for.
05. A Long-Weekend Beach Getaway // Belize
Trip: 4-night Belize vacation (from Boston)
Found on: Expedia
Cost: from $883 / person
Looking for an escape from the wrath of winter? Hop on a plane to sunny Belize, located on the east coast of Central America. You'll get a round-trip flight and four nights at a quaint beach hotel. Once you're done snorkeling and exploring, take a short trip to Guatemala, Honduras, or Cuba—visiting the neighbors has never been so fun. (Granted, you might want to wait on this one until the Zika virus has died down.)
06. An Exotic Adventure Trek // Nepal
Trip: 18-day Nepal vacation (from Los Angeles/New York City/Washington, D.C.)
Found on: LivingSocial
Cost: from $2,599 / person
If you love epic exploration, check out this Himalayan trek that includes roundtrip airfare, ground transfers, and a city guide all wrapped up in a "once in a lifetime" experience. After all, the Himalayas are home to nine of the ten highest peaks on the planet. It's enough to cure the wanderlust of even the most ambitious thrill-seeker.
07. World Wonders // India
Trip: 9-day India vacation (from New York City/Los Angeles/Chicago)
Found on: Groupon
Cost: from $799 / person

This is a bucket list–worthy trip to New Delhi boasting round-trip flights with multiple options for various months of departures. You'll also get a six-night hotel stay, topped off with four full days to do your own thing. Take a break from market shopping and sightseeing to visit the Taj Mahal, located three hours south of New Delhi. It's the type of excursion you'll remember forever.
These are just a few examples of deals you can find around the Web. Wherever you decide to explore, keep an open mind and a grateful heart. Learning and expanding our horizons are what make travel truly exceptional. We hope this inspires you to seek out an excursion that suits your budget, traveler's taste, and to-do list. Happy jet-setting!
Photo Credit: Manchik Photography