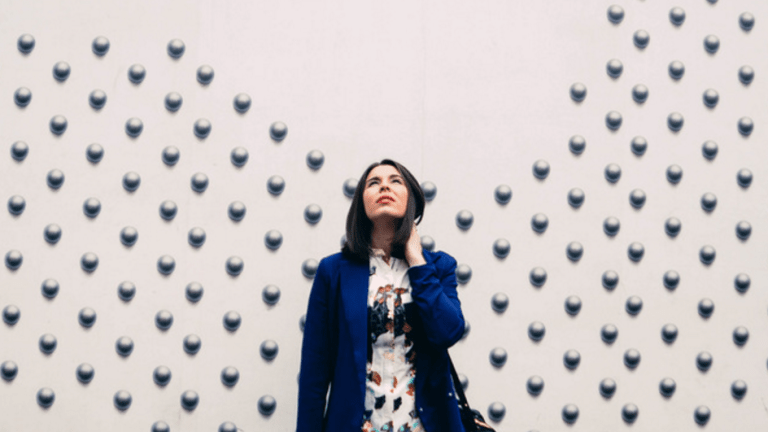 The One Question You Need to Ask Yourself When Looking for Better Work–Life Balance
Find the balance you're really looking for.
With the New Year, lots of people will resolve to seek a better work–life balance. Almost universally, this "balance" really means "work less." The general theory is that we're all overworked. Happiness, we assume, requires scaling back.
Because I spend my life studying records of how people spend their time, I have a slightly different perspective on this. When forced to keep track of their hours, many people find that they work fewer hours than they think. Indeed, the more people think they work, the more wrong they tend to be.
There are 168 hours in a week. Someone sleeping eight hours a night (fifty-six per week) would have 112 hours left for other things. Dividing those 112 hours in half, you find that you'd need to be working at least fifty-six hours per week in order for "work" and "life" to be in perfect balance. The vast majority of people work fewer hours than this, so cutting back at work would actually only further the imbalance in favor of life. That's a perfectly great place to be, but it does suggest a problem with the "balance" metaphor.
So I'd suggest a different approach. Instead of resolving to achieve work–life balance, it's better to ask this question: What do I want to do more of with my nonworking time?
When I ask people this question, certain answers come up a lot. People want to exercise more. They want to read more. They want to get together with friends. They want to volunteer. This is what people are talking about when they say they want to be "balanced." We presume that making space for these enjoyable activities requires working less, but the truth is that there are plenty of people with challenging jobs who exercise, read, and have meaningful relationships with their friends, family, and community.
Instead, making space for these things requires being better stewards of time. It means resolving to spend nonworking time on higher-value things, rather than easy things, such as turning on the TV. The best way to do that is to be a bit more strategic about the 168 hours you have each week.
For the past few years, every Friday afternoon when I'm too tired to start anything new, I've taken a few minutes to think through the week ahead. I make a three-category priority list: career, relationships, self. Using a three-category list reminds me that there should be something in all three categories! It doesn't have to be much, but listing that I want to go for a long run on the weekend with a friend, set up a date night with my husband, and make banana bread with my daughter nudges me to look at the calendar for the week ahead and plot these things in. There is always time. Even someone working seventy hours a week and sleeping eight hours per night would still have forty-two hours for other things.
Making sure that these nonworking hours are filled with worthwhile, enjoyable activities is the key to making life feel balanced—far more so than adjusting the actual number of hours we work.
So this year, pull out that pad of paper, and get ready to pencil things in on your calendar. Because clearing your schedule isn't the key to finding work–life balance. Filling it up more intentionally is.
Photo Credit: Julia Hembree Photography