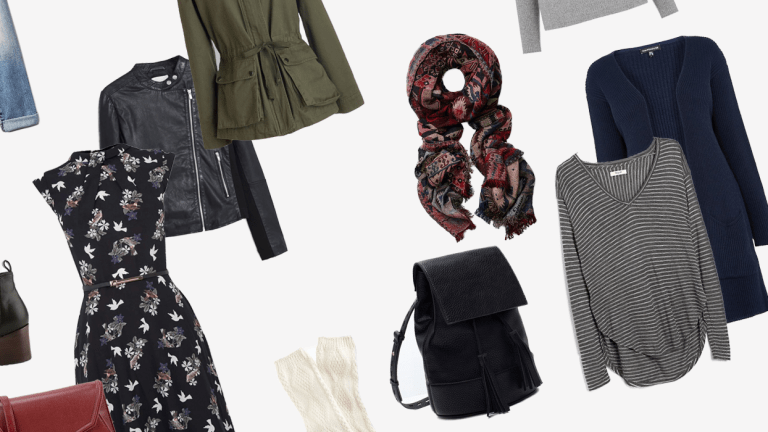 How to Make 1 Pair of Comfortable Boots Work for 5 Different Occasions
Who knew that one pair of cozy boots could be so versatile?
Since the winter months have finally turned bitterly cold, the only shoes we want to wear are a pair of comfy, cozy boots. You may be thinking, "But how can I get away with wearing my favorite pair of boots to everything?" Quite easily, in fact, and no one will even look twice. Don't believe us? Follow our guide below, and you'll be slipping on your favorite boots with every outfit.
Running Errands //
When you're out on the town or running errands, you want to be comfortable. But before you reach for your sneakers and yoga pants, consider creating a more intentional outfit. Hey, you never know who you'll run in to in the cereal aisle. Boots are naturally more suited for casual attire than fancy attire, so dressing the boots down is easy. Go for a more urban look, and wear your boots with a pair of boyfriend jeans and a comfortable jacket or blazer. No need to go crazy with styling; keep your colors and accessorizing simple.
Date Night //
Who said a girl always has to wear pumps on a date? Besides, icy sidewalks and heels definitely don't mix. A pair of boots can easily be dressed up with the right dress. The key is in balancing fancy with casual, so for every fancy item you wear, contrast it with a more casual item. Take that über-feminine, flouncy dress, and add a pair of rugged boots. Put some fancier tights on under the dress, and balance those with a laid-back leather jacket over the top. Subtle feminine details in the accessories will bring the look home—try delicate golds and pearls. See? It's totally possible to be super-comfortable and super-cute on a date.
Office //
Being comfortable in officewear is tricky—you don't want to risk going too casual and sending the wrong message. The answer is found in creating a polished look around your boots. A sleek black dress will immediately amp up the dressy factor. A monochrome color scheme makes any look seem a little more chic, so you can get away with more comfortable fabrics. To tie the look together, wear a structured jacket or blazer; a tweed jacket is endlessly classy as well as office professional. Top it all off with a bejeweled statement necklace that will tell your coworkers your outfit choices shouldn't be questioned!
Traveling //
Let's be honest—we all wish it were socially acceptable to wear our pajamas while traveling. Luckily for us, the twenty-first century has made it possible to wear clothes that have all the appeal of "real" clothes with all the comfort of loungewear. A pair of black jeggings (yes, jeggings) is instantly taken more seriously when paired with boots rather than your worn running shoes. A soft oversize cardigan is a bathrobe in disguise but has a stylish edge. In case you get the urge to pass out immediately upon sitting in your plane, train, or bus seat, make sure you have cozy accessories like knit socks and a blanket scarf to keep you warm.
Party //
We saved the most difficult for last. Similar to the date night look, making a pair of boots work with a fancier outfit is all about balance. The dress itself is party appropriate, but when paired with the boots alone, it can look awkward. Balance the casualness of the boots with a more rugged jacket. A denim jacket is both casual enough to dress down the look but structured enough to support the dress. Because this is a party look, go all out with feminine accessories. A statement necklace, bangles, tights, and a clutch will give you that quirky J.Crew catalog look when juxtaposed against your denim jacket and boots. Party on!