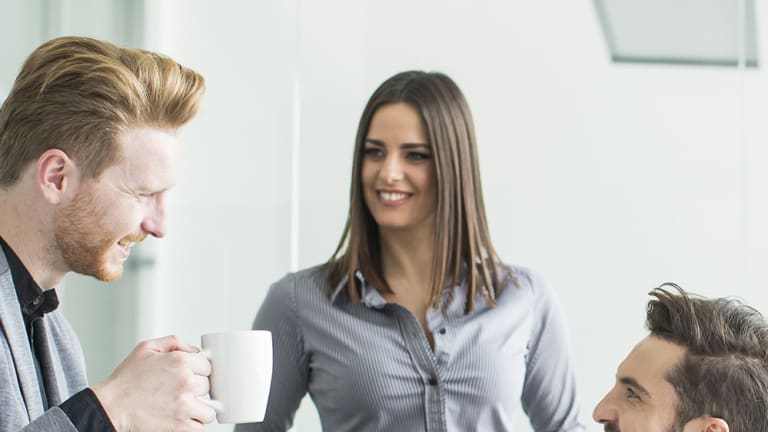 This Survey Just Revealed the Dark Side of Being a Woman in Tech
Why are women in Silicon Valley staying silent about sexual harassment at work?
A recent survey of women in the tech industry suggests that, even in the cutting edge world of technology, sexism and sexual harassment are rampant. The report, entitled "Elephant in the Valley," surveyed more than two hundred women in tech, most of whom work in Silicon Valley, the southern portion of the San Francisco Bay Area, across a broad spectrum of ages and positions: 77 percent are over forty, 75 percent have children, 25 percent hold C-suite positions, 11 percent are founders, 11 percent are in venture. The report zeroed in on five main areas: Feedback & Promotion, Inclusion, Unconscious biases, Motherhood, and Harassment & Safety. The findings are pretty depressing.
Some of the results have to do with everyday discrimination in Silicon Valley: 66 percent felt excluded from key social-networking opportunities due to their gender, and 40 percent feel the need to speak less about their family to be taken more seriously. Other findings are more serious. For instance, 60 percent of the women in tech surveyed reported receiving unwanted sexual advances. Sixty-five percent of those received an unwanted advance from a superior. Another one in three women "have felt afraid of their personal safety because of work-related circumstances."
In addition to statistics, the report is chock full of personal anecdotes that are difficult to quantify or categorize. Women relate exclusionary male bonding excursions ("this is just for the guys") and meetings held in inappropriate places (like a bar). One woman described how she was propositioned by a hiring manager who "indicated that if [she] slept with him, he would make sure [she] was promoted as his 'second in command' as he moved up the ladder in the company."
Of all the interesting, if disturbing, findings, those regarding how the incidents were attempted to be resolved are particularly notable. Of the 60 percent of women who received unwanted sexual advances, 60 percent were unhappy with the course of action taken to resolve it. Additionally, "39 percent of those harassed did nothing because they thought it would negatively impact their career, 30 percent did not report, because they wanted to forget, and 29 percent signed a non-disparagement agreement" (although what those agreements really mean is unclear).
You can hardly blame these women. Unfortunately, there are likely very good reasons that so many of these incidents go unreported, not the least of which is the fact that so many that are reported end up ignored or poorly handled. For example, one woman claims that a client insisted she sit on his lap if she wanted him to buy her products. "My company didn't do anything about it when I told my boss," she said, "so unfortunately I asked to be taken off that client...it's not like they can fire the client."
Though silence is understandable, the fact is that the only way to have these issues addressed is to speak up about them. Indeed, this very study was conducted in order to correct a "massive information disparity" surrounding treatment of women in the workplace. "What we realized," says the study's authors, "is that while many women shared similar workplace stories, most men were simply shocked and unaware of the issues facing women in the workplace." 
If there is a silver lining to the findings of "Elephant in the Valley," it is that it can serve as a catalyst for change. Yes, some of the necessary changes are beyond the average person's control, but that does not mean we are helpless. This report should encourage women (and men, of course) to better arm ourselves with available resources on what sexual harassment is and how best to respond to it. It is impossible to know how you'd act in a hostile work environment or in the face of harassment, but, whether you are a student or professional, knowing your rights and who to turn to in the event of discrimination can go a long way. 
For those women who don't feel comfortable going public, it's good to see that surveys like these, with women's experiences shared in safe anonymity, can bring greater awareness to a real problem.
Photo Credit: Adobe Stock