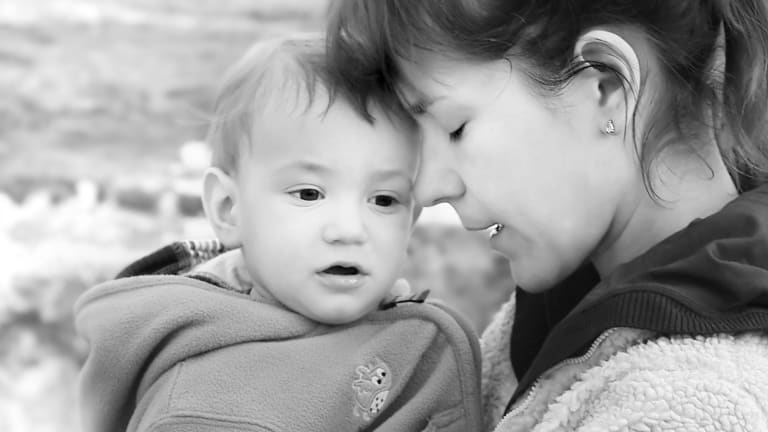 It Was a Big Week for Discussions About Postpartum Depression
These latest developments are a great reminder of what PPD is—and what it most definitely is not.
Earlier this month, Hayden Panettiere spoke openly about the negativity surrounding postpartum depression for the first time since exiting an inpatient program where she received treatment for the condition. For many women who have faced PPD in their own lives, Panettiere's candor is real progress in the ongoing struggle to decrease the stigma that prevents so many women from getting help.
This week brought more progress: The U.S. Preventative Services Task Force issued an official recommendation that all pregnant women and new mothers should be screened for depression. The announcement acknowledges that depression is "common in postpartum and pregnant women and affects not only the woman but her child as well," going on to state that "treatment with cognitive behavioral therapy (CBT) improves clinical outcomes in pregnant and postpartum women with depression."
But wait. Just as advocates for PPD awareness and treatment began to celebrate this acknowledgment and recommendation, the drama came rolling in. Bestselling author and spiritual teacher Marianne Williamson caused a firestorm when she took to Facebook with the following post: "CODE ALERT: U.S. Preventive Services Task Force says women should be 'screened for depression' during and after pregnancy. Their answer, of course, is to 'find the right medication.' And how many on the 'Task Force' are on big pharma's payroll? Follow the money on this one. Hormonal changes during and after pregnancy are NORMAL. Mood changes are NORMAL. Meditation helps. Prayer helps. Nutritional support helps. Love helps." (Editor's note: The Facebook post has since been updated to remove the question related to big pharma's role on the Task Force.)
Exactly what "code" Williamson is alerting us to, I'm not sure. I'm certainly not going to argue with the idea that meditation, prayer, nutritional support, and love might be helpful, but I can't think of much that isn't actually helped by those timeless salves.
Almost immediately, #MeditateOnThis began trending on social media as sufferers of PPD called Williamson out for implying that meditation might be a suitable alternative for medical intervention. Many shared their personal accounts of receiving potentially lifesaving medical treatment after self-help techniques proved ineffective for them. Katherine Stone, founder of the nonprofit group Postpartum Progress, even chimed in with a blog post asking Williamson to reconsider her words and "acknowledge that there may be more than one right answer."
Here's the problem: The implication that goodness alone, rather than medical screening and treatment, should be enough to heal PPD is exactly the stigma that has caused so many women to berate themselves instead of reaching out for help. The idea that PPD is just run-of-the-mill hormonal and mood changes is exactly why so many women have opted not to speak up even though they suspected that their symptoms were not simply run-of-the-mill.
As for the suggestion that the task force is simply scheming to create increased prescriptions for antidepressants—it's a fair question but ultimately unfounded. The task force was comprised of an independent panel of experts in primary care and prevention. The prescription antidepressant market is largely dominated by generic medications. And the task force's recommendation of CBT does not necessarily require any medication to be effective.
Will increased mental health screenings lead to increased prescriptions? Probably. But perhaps more importantly, it will lead to more diagnoses. Stone says, "We stipulate that our system is far from perfect, and yet we still need to do whatever we can to help new families get a stronger start."
Acknowledging that PPD is a real thing and that it affects not only the women who suffer from it but also their babies certainly seems like a strong start. Advising doctors to care for their patients with this in mind seems smart. Encouraging meditation, prayer, good nutrition, and love certainly doesn't hurt. Motherhood is challenging, tiring work even for the most prepared and best supported among us. Ultimately, our hope is simply that no new mother would have to suffer the symptoms of PPD in silence, whether as a result of denial, misinformation, or shame. If you or someone you love is suffering, please know that it's not because you're not meditating enough or eating enough kale. Speak up. Reach out. Your baby's mother deserves that.
Photo Credit: Adobe Stock