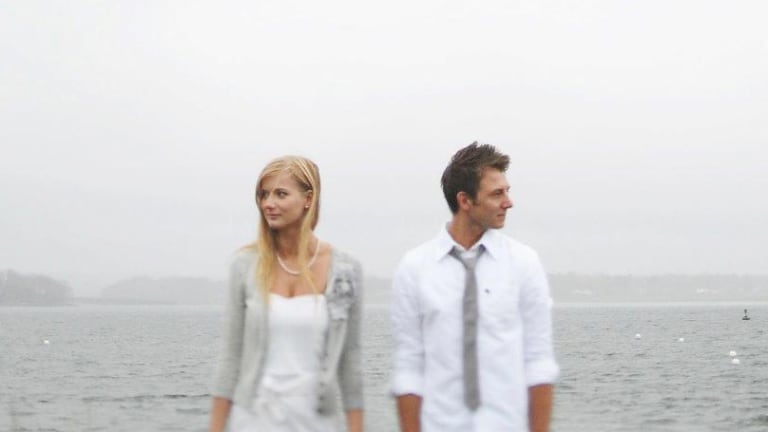 4 Reasons Online Dating Wasn't for Me (and May Not Be for You, Either)
If all those apps and profiles suck your spirit dry, it's OK to sign off.
You have heard of them all, I'm sure: eHarmony, Tinder, Christian Mingle, Plenty of Fish, Delightful, Coffee Meets Bagel . . . the list goes on and on. So many websites promise a shot at love and boast sky-high success rates. They seem pretty foolproof and even destined for success. But are they?
For a long time, without ever giving it a shot, I maintained that online dating was decidedly not for me. But as the years went by, and I saw friends pioneer their way into tender dating relationships and even marriages via the Web, I began to change my tune on the topic. The turning point for me came when a friend and once-stalwart opponent of online dating created a Tinder profile for himself. "That's it," I thought. "Why not? After all, if I'm still single by the time I'm 30, it won't be because I didn't try."
So, I gave it a chance. And sure enough, it was not for me . . . at least, not the way I was (and others were) using it. Here's why.
01. No One Is Exactly Right
How tall? How close do we live to each other? How religious is he? Online dating means navigating a slew of qualifications to specify for others and have others specify against or for you. Much of what I saw online were single men and women with a laundry list of qualifications for their ideal partner—a trap I all too easily fell in to.
But in order to put some boundaries on my search, my parameters were actually too narrow and closed off to the possibility of finding love in unexpected places. Sure, I would be totally okay with marrying a dashingly handsome man who is wildly successful, charming, and works at a soup kitchen in his spare time. But more than that, I want someone who complements me, who will love me in spite of my flaws, and who will challenge me to be a better person. That's a difficult thing to capture in an online dating profile.
Relationships are about self-sacrifice and admiring someone enough to put aside exactly what it is you want for the sake of your loved one. So, if you are online, don't get caught up on crossing off a checklist or finding someone that may only exist in your head. If you find yourself lost in this mistaken way of thinking, maybe online dating isn't the best place for you, or maybe you just need a break. You're not shopping for the perfect car, you're seeking someone who has the courage and grace to drive on bumpy roads with you.
02. The Case of the Backhanded Compliment
Yes, there are some points on which men and women should never compromise when it comes to relationships. But online dating became a drag because too many profiles felt like The Airing of Grievances from the "Festivus" episode in Seinfeld. People were using the platform to lament past dating woes and offer witty lines about their "ideal" mate that were really more insulting than complimentary.
One gentleman that comes to mind, whose occupation ironically was listed as "troublemaker," said he appreciates a date who "says thank you to the wait staff and leaves her phone in her purse." While I appreciate the sentiment, this and other profiles I often encountered felt like people were resentful of their past experiences rather than open to exploring the future. It seemed like a lot of unnecessary negativity to be dealing with when I wanted to remain upbeat and hopeful about meeting someone great.
If negativity is getting to you, it's not a bad thing to log out and come up for air. Ask friends to put on a dinner party with eligible men or set you up on a blind date. Oh, and gentlemen, stay upbeat in your profiles rather than offering backhanded compliments to the opposite sex.
03. There Are Other Ways
Relationships are about more than shared singledom in search of a happily ever after. News flash: Most people want to find love! If online profiles feel a little forced, like they did for me, maybe you just need to think outside the box.
An alternative, suggests one of my friends, is the Twittersphere. "I'm all about falling in love on Twitter," my friend said after I told her a couple people had DM'ed me about shared interests expressed in tweets instead of solely on how attractive they found my profile picture. This is one way to diversify, but online dating in any form won't serve its ultimate purpose unless you find time to get offline once in a while.
A coworker, for example, met her husband during a hiking outing they both signed up for via Meetup. Sifting through "smiles" from random strangers can sometimes distract from time spent meeting people where you are and allowing yourself to be pleasantly surprised if and when the lightning bolt of love strikes.
Just because a close friend from high school or college met her significant other online, married him, and is expecting a baby with her now-husband doesn't mean your love story will unfold the same way. It could, but don't bet on it like it's some magic elixir. I signed off because I wanted to enjoy the journey. Online, I was distracted by success rates and comparing my story to my friends' stories. Even if online dating is for you, I believe it's best to stay open-minded to the many possible avenues for pursuing your happily ever after.
04. Love Isn't a Game
I felt like a lot of guys online were "playing the odds," sending a message to every single woman they found slightly attractive, only to drop the ball and never follow-up with their matches. I know it's not personal, but it's also a waste of my time.
Online dating doesn't spare you from the sting of bad dates, and it doesn't necessarily mean more dates either. If you have the patience and stamina to weed through the winky faces and dead-end message chains, then more power to you! But I would rather spend my Monday nights out with my girlfriends than scrolling though someone's profile.
Online dating is not terrible, but don't let people convince you that if you are single you should be online. Despite what people might say, online dating isn't for everyone and it's not going to be every single and thirty-something woman's fairytale. If you haven't tried online dating, definitely give it a try with an open mind and a hopeful spirit. But if online dating apps and profiles suck your spirit dry, don't worry. Go out with your friends, plan an adventure, and remain open to love—I promise, you are trying hard enough.

Photo Credit: Manchik Photography