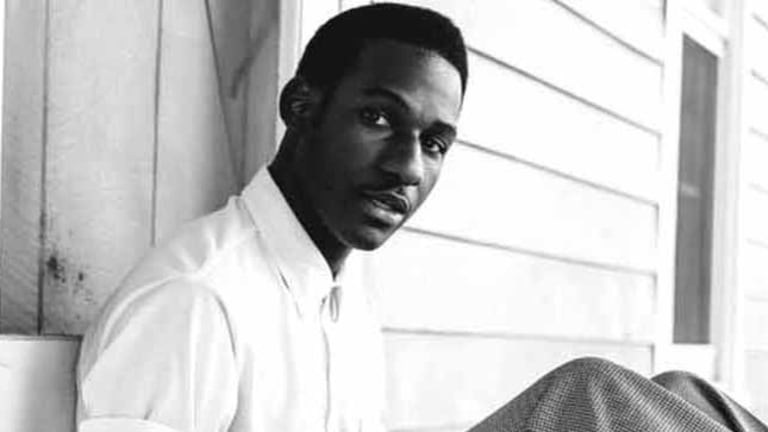 If You Like Ed Sheeran, Give These Other Indie Artists a Listen
Are your playlists in need of a refresh? Check out these lesser-known great indie artists.
If you haven't noticed, Ed Sheeran is insanely popular. I mean insane in the Internet membrane. Multiplatinum albums, sold out Wembley Stadium shows, Spotify plays in the billions—Sheeran's bona fides add up to massive commercial appeal across genres, from folk pop and blue-eyed soul to hybrid six-string hip-hop and a dose of danceable Pharrell Williams–aided concoction. If you love Sheeran, chances are you have some Adele and Sam Smith, fellow English superstars, in your queue, too. Taylor Swift, champion of the Sheeran cause, may be in the shuffle. Coldplay? Yes. Mumford & Sons? Probably. John Mayer? Maybe not across the board, but OK. Jason Mraz/James Blunt? Survey says we'll allow it. Can we declare that if the millennial Sheeran fans have not already dipped their headphones into the bygone reservoir of mid-nineties rock and dialed up some Third Eye Blind that they should do so immediately? We can.
My point is that you don't need me to tell you that these celebrated acts have mass appeal. I get it. But there are some other folks (less likely to show up on the radio) who have a similar vibe. And you'd benefit from checking them out, too. What follows is a somewhat haphazard, eminently arguable, and entirely non-definitive list of some lesser-known artists that could also tickle your brain's Ed Sheeran receptors. You know, in between repeat plays of "Thinking Out Loud."
Jamie T
Sheeran is a surprisingly capable rapper, far from the one-note acoustic minstrel that some put forth, that he's constantly lamenting his loveless good-guy luck. There is one artist I immediately think of as an apt comparison/contrast to Sheeran's more hip-hop inflected persona: Jamie T. Jamie T is in some ways the Hyde to Sheeran's Jekyll, an edgier, sneering version of the English tunesmith with the soul of a rock 'n' roll rebel and a head full of beats and rhymes.
Courtney Barnett
In 2015 the hype for this Aussie indie rocker reached a crescendo. But her debut album, Sometimes I Sit and Think, and Sometimes I Just Sit, delivered. Courtney Barnett inhabits a dualistic landscape of bathos: She is equal parts wily tenderfoot and tyronic burnout, and she narrates her passage through the world with a dry wit and a charmingly myopic wisdom. Barnett may indeed pair oddly with Sheeran, his expert production to her garage-marinated slouch-and-burn, for example, but as an experiment in contrast, they do good things for each other's sound. If your ears have Grammys fatigue, Barnett is the underdog your playlists have been looking for.
Leon Bridges
A man, a guitar, and a heart full of lonesomeness. Throw in a dusty East Texas highway, Otis Redding on the dial, and a pair of tortoise-shell sunglasses, and you've got yourself a Leon Bridges music video—of which there are several fine examples available for your immediate consumption via the nearest Web platform. Never have I encountered an artist so willing to embrace a throwback aesthetic than Bridges, 26, whose classic soul stylings, straight from the Stax Records vault, earned him some much-deserved attention in recent months. But then, perhaps never has an artist been so meticulously tasteful in curating his retro sound and look.
Jake Bugg
I first encountered Jake Bugg (real name: Jake Bugg) in the course of some aimless YouTubing. I watched a clip of him tossing off some guitar licks in a casual backroom bull session. "Little bugger has chops," I thought! So I listened to a dose of him. Here's what I learned: He's young (21) and English, and his last record was produced by Rick Rubin—all facts which, along with his ever-present six-string, he shares with Sheeran. Bugg's voice has a pleasingly loutish, Alex Turner–meets–Liam Gallagher quality that distinguishes his sound.
The Streets
Research the Sheeran origin tale, and you're likely to run across references to a subgenre of Brit-hop/garage called grime. Look into grime, and you'll encounter The Streets (real name: Mike Skinner). I first heard The Streets when someone thought to include one of his numbers, "Fit But You Know It," on a mix CD they burned for me (so 2004, I know). The Streets is worth a stroll through, if only on the merits of this madcap ode to that girl at the pub who is, if I may translate from the cockney, attractive and (unfortunately for the narrator) aware of this fact.
Elle King
My interest in Top 40 tunes peaked around 1988, a golden age of pop music when one could hear artists as disparate as De La Soul, Dire Straits, and Madonna in succession on the Casey Kasem countdown. Imagine my surprise when this summer, at the neighborhood pool of all places, I found myself actually tuning into the blaring Top 40 radio station. The song that caught my attention? Elle King's "Ex's and Oh's." Two words I'd use to describe it: fierce and fresh. Fun fact about King: She plays banjo in addition to guitar.
Annie
As long as we're talking unabashed pop songs, I submit "Chewing Gum" by the veteran Norwegian singer Annie. There's a good chance you've never heard of it—or her. I'm not even going to try to shoehorn this into the Sheeran milieu; it doesn't really fit. As pop songs go, it's not even especially popular. But hey, take it for a walk around the block, and see if you don't love it.
Regina Spektor
Regina Spektor, the Russian-born, New York–raised classically trained pianist, is by now pretty well-known and acclaimed as an indie rock songstress extraordinaire. She delivers tunes that are catchy yet intimate, with a quirky vocal delivery that can go from breathless to expansive in a half measure. But Spektor is, in my mind, still somewhat underappreciated, especially considering that her breakout record, Begin To Hope, which turns 10 this year, was one of the best albums of the aughts.