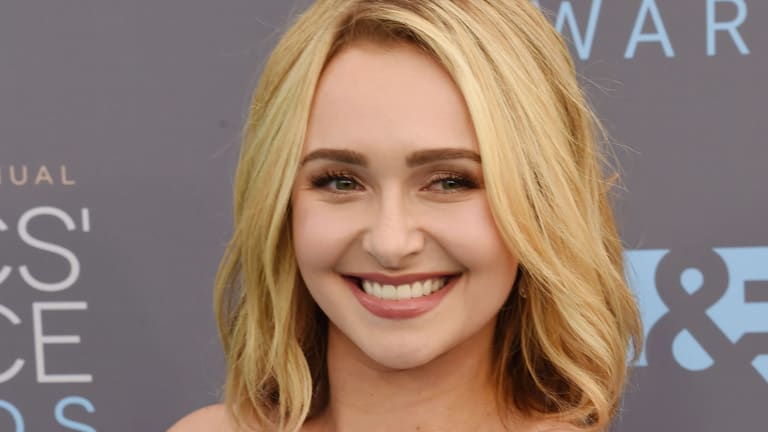 Hayden Panettiere "Feels Like a Different Person" After Postpartum Depression Treatment
Panettiere continues to speak up for women who suffer from this difficult experience everywhere.
Hayden Panettiere made her first red carpet appearance in quite some time at the Critic's Choice Awards on Sunday. The Nashville star has been out of the limelight since entering inpatient treatment for postpartum depression ten months ago. She smiled for photos and spoke candidly about the experience. Panettiere, who entered treatment after giving birth to daughter Kaya, was quiet on social media throughout her stay, and hasn't spoken much about the experience until now.
"I feel like a different person walking on this red carpet. I always felt a little socially awkward—I mean, I'm still socially awkward but I feel like I don't have to hide myself as much anymore," she told a reporter. "It's a long process and it's really interesting because part of therapy for me was really finding my true self and the ability to say no," Panettiere explained. "[It's] so difficult, so difficult. On one hand … you're teaching yourself to really just expose yourself and be real and be honest and be open and let those emotions flood through, and then on the other hand you're having to, like, keep it bottled up. So you're bound to make mistakes and… you have to find that balance, and I'm still trying to find that balance," she added.
When she first announced her treatment in October, Panettiere was widely praised (and rightly so!) for speaking out publicly about her personal struggle with postpartum depression and her proactive approach to getting help. And it appears that her celebrity peers as well as the public are maintaining their support for the actress. "I was floored by the positive response and really happy I could stand up for the women who are out there suffering from this and let them know it's OK, they're not alone. It doesn't mean they're weak. It doesn't mean they're a bad mom. It doesn't mean they're strange," she continued, "and that they could get help if they need it."
Panettiere admits that she hid her struggle for months, a common response to PPD for many women who find themselves in a similar battle. Many new moms who are experiencing symptoms of PPD either don't believe that they'll be taken seriously or feel ashamed about needing help. "I didn't realize how much of a stigma it had about it," Panettiere confessed to E!
Shortly after completing her treatment program, Panettiere tweeted a haircut pic and captioned it: "Chopping off hair is like getting rid of metaphorical and literal dead ends. Off with the old, grow in the new." It seems that her journey and treatment have given her a fresh perspective and a very welcome air of vulnerability surrounding a topic often cloaked in silence and shame.
"I'm 26 years old. I'm a mom. I don't need to be afraid of what people are going to think," she said. "I saw how much people rallied behind me when I was honest, and I didn't know that honesty could be such a gift."
Panettiere's honesty has indeed been a gift for many women who have felt alone and confused as they've wrestled with PPD. If you or someone you know is suffering from symptoms of PPD, we hope you'll be inspired to speak up and reach out for support. And maybe even treat yourself to a fancy new haircut to reward your bravery. Grow in the new. 
Photo Credit: Getty Images