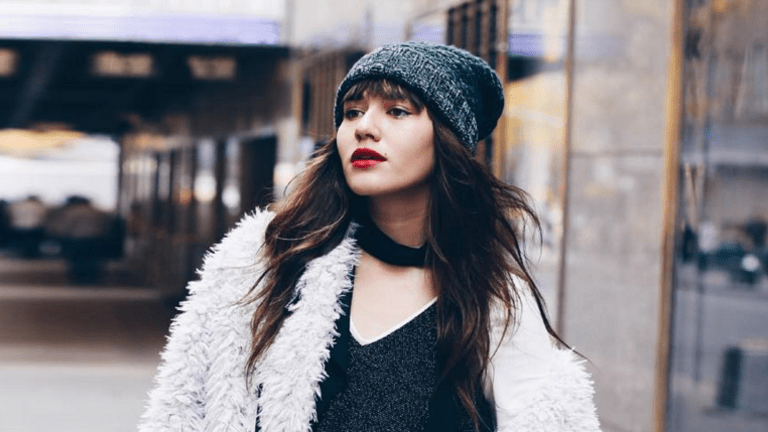 What's Your City Style? Check Out Looks from Around the World
London, Paris, Milan, Sydney—each city has its own unique style personality.
Eight months ago, I arrived in the Big Apple on a mission: to become a New Yorker. Naturally, as a fashion-obsessed 23-year-old, this meant adopting the New York look. If I looked the part, I could play the part—right?
I quickly realized that NYC style was close to impossible to mimic exactly or boil down to an exact formula. Still, months later, I find myself surveying the outfits worn on the cobblestone side streets of Soho and analyzing the 2 a.m. post-party fashionistas on the 6 train. As I continue in my pursuit in understanding the style of the women in NYC, I have come to realize this: It is the cities themselves that influence style. Each city has its own heartbeat that the inhabitants are inspired by. It's not one specific woman, trend, or designer that defines a city's style—but all of us. Each city has its own spirit, attitude, and approach to fashion.
I believe each city reflects the spirit of its citizens. I find myself drawn to the devil-may-care, gritty, and expressive styles of NYC because it speaks to my own personality. So, what's your city style?
New York // Eclectic Functionality
New York style is as eclectic as its inhabitants. It's hard to pinpoint one specific style for NYC, but there are distinct elements that New Yorkers naturally begin to adopt. When it comes to trudging along busy avenues, braving the subways, or strolling the urban streets of soho, New Yorkers always incorporate utility into their outfits. Sounds kind of boring, right? Well, New Yorkers are also famous for their ability to make utility fashionable. New York is rife with girls in leather jackets and a considerable amount of denim—it's a tried and true uniform that is appropriate for many occasions. And there's lot of room to be creative with texture, pops of color, and detailing. Plus, there's no need to be afraid to be bold with fashion because, well, someone else will always look crazier!
Paris // Comfortable Chic
Parisian style has long been coveted by women all over the world. Surprisingly enough, French style is quite simple but requires a different approach. French women do not fuss over their outfits, hair, or makeup. You will find them in relaxed jeans, loose-fitting cotton T-shirts, and comfortable spring dresses. They key is in how they style their comfortable basics. The French have a way with borrowing from the boys and blending masculine pieces into their outfits to highlight their feminine charm. If they are wearing a flouncy sundress, they will pair it with a menswear blazer. If they are wearing slouchy boyfriend jeans and an oversize, crisp white button-up, they will wear a bright red lip and tie a bold scarf around their necks. The Parisian woman will never try too hard, but she will always make sure that she looks natural and pulled together.
Milan // Powerfully Ladylike
In Milan, the women are not afraid of showing off their feminine side. Very attuned to her strength and beauty, the Milan woman knows exactly how to dress to flatter her body. You will not see as much borrowing from the boys or androgynous styles in Milan; rather, you will find women confidently donning hip-hugging pencil skirts, waist-cinching A-line skirts, and flowing feminine fabrics—all expertly tailored to their shape. The Milan fashionista does not daintily approach fashion; she demands rich colors, bold florals, and strong silhouettes. She is sophisticated in every sense and celebrates the strength of the female form and character in the way she dresses.
London // Quirky Classics
When it comes to tradition, the Brits take the cake. They also know how to reinvent classics to express their individual personalities as well as the quirky spirit of London. So, what do you get when you blend the old and the new? Londoners who are classic with a twist. You will still see tweeds, trench coats, blazers, brogues, and hats worthy of Sherlock Holmes, but you will see them mixed with vibrant colors, lots of pattern play (plaid, tartan, floral, houndstooth), and experimental haircuts and makeup. The result is an iconic look that is fearless yet timeless.
Tokyo // Silhouettes & Character
Japan is known for its strength in character, especially in fashion. The fashion of Tokyo is all about pushing the limits, daring to try what no one else will. For the women of Tokyo, fashion isn't about clothing, it's about the art of creation. Their fashion results in characters they create for themselves and silhouettes they invent. Tokyo style stands apart from any other city because of its bold oversize fits and juxtaposed styling. You will often see Japanese women rocking a pair of chunky platform sneakers with a soft flouncy dress or wearing boxy oversize coats with cropped pants. Tokyo style challenges the world to consider unconventional styling choices, breaking the boundaries and rules set by the fashion world and proving that creativity is king when it comes to style.
Sydney // Innovative Newcomer
In case you've missed the memo, the citizens of Sydney are officially taking over fashion. With major style bloggers such as Nicole Warne, Margaret Zhang, Sarah Donaldson, and Carmen Hamilton hailing from the Land Down Under, it's hard not to see a fashion revolution approaching. Bringing a fresh approach to the fashion scene, the style of these Aussie ladies is innovative, experimental, and architectural. Their style can be described as futuristic and edgy, veering away from the past for a more fashion-forward and modern look. Their focus is on creating interesting shapes and silhouettes in monochromatic color schemes. Minimalism is their everyday uniform, but these ladies and their style are anything but minimal.
Berlin // Feminine Normcore
Similar to Sydney, Berlin has been making waves in the fashion world for its minimalistic yet modern approach to fashion. Normcore in the U.S. is distinctly androgynous, but in Berlin, the women have incorporated elements of normcore minimalism with feminine staples. Berlin women have mastered the art of creating an upscale look without excess extravagance—eye-catching creative layers, sleek skinny jeans, bold heels, and, most importantly, attention to minute detail such as feminine embroidery and delicate jewelry. The Berlin woman celebrates her feminine charms by incorporating flowing fabrics and fashion-forward heels, but she mixes in oversize fits and bold basics to create the fashion look of the moment.