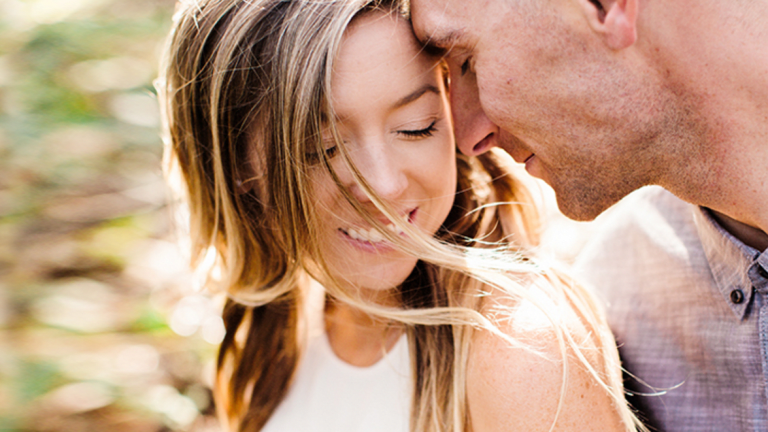 3 Simple Strategies for Spending Quality Time with Your Spouse—Even When You're Busy
One of the biggest challenges that couples face is to find time to connect with each other.
A note from the author: This is part of my column for Verily called Tools for an Intentional Marriage. It's a collection of best practices for moving through your marriage on purpose. I'll share the best tips, tricks, and ideas that I've discovered over my years as a marriage therapist and also as a husband. I hope you'll collect, use, and even enjoy these tools as you seek to build your own Intentional Marriage.
Last week I published a survey asking couples about their greatest challenges. The results were, in many ways, not surprising. Many of the usual suspects showed up: kids, communication, intimacy, work stress. But one response emerged overwhelmingly as the biggest struggle for couples: time. Specifically, the challenge seems to be finding time to really connect in the midst of the many demands on the relationship, including family and friends, and jobs, and, and, and…the list goes on and on.
I am a firm believer that we either control our time, or our time controls us. (The same holds true for money.) I also believe that if you want to see what someone's priorities are, watch what they do with their time (and their money). Intentional couples, for whom the relationship is a priority, will seize control of their schedules in order to build trust in and express commitment to one another.
This does not mean that you have to dedicate all, or even most, of your time to your relationship. Indeed, that would be impossible. There are only 168 hours in a week. Probably forty to fifty, or seventy to eighty, of those are dedicated to work. Another fifty to sixty for sleep. You have to eat. That takes another fifteen hours or so. Factor in your commute and maybe you want to exercise. You have to actually get ready to do all that stuff, and that takes time. Don't forget to allocate at least twenty-eight minutes a week for brushing your teeth. Sometimes you just need to sit still and not think about anything at all. It's easy to see how your time can get swallowed up by the flow of your weekly routines and responsibilities.
It's also easy to see how your relationship can fall to the bottom of the list. But do this at your own peril. Too often I have couples in my practice saying that they "feel like roommates" in part because they were not intentional about how they would manage their time. 
For many of these couples, life is just happening to them. They followed the path of least resistance, often hiding behind very noble, if not reasonable, pursuits. "The kids keep us really busy with all their homework and activities." Or, "Yes, I work a lot, but I want to provide a good life for my family." Or, "We're just so tired at the end of the day; it's easier to go to bed than to have sex." These couples have respectable priorities—their relationship is just not chief among them.
In order to prioritize the relationship, you need to dedicate specific and intentional time to one another. Your intentionality in small moments can go a long way if you focus on just a few strategies.
Partings & Reunions
Create some intentionality about the way you part in the morning. Pause for just two minutes to ask about the day ahead, say something nice, share a prolonged hug and/or kiss. At the end of the day, spend twenty minutes to reconnect. Tell one another about your day just to relieve some of the stress or share the joys of the day. Postpone problem solving, and for goodness sake, put your phone away. Taking charge of your partings and reunions can be a powerful way to stay connected on a daily basis.
Share a Date
I've found that couples are notoriously bad at carving out time for themselves alone. But I promise, if you can find just two hours a week to set aside distraction and simply enjoy one another, you won't regret it. Also, rest assured, you don't have to go big each week. A date can be dinner at a nice restaurant, but it can also be ice cream and a movie at home. A long walk counts as a date. So does volunteering together. Don't be overwhelmed by trying to create a magical date, and definitely don't argue about who's in charge of planning. (That's a waste of time.) Just pick something, and go for it. You can always try something new next week.
Examen
The Examen is a technique of reflection anchored in the Jesuit tradition. I have a couple in my practice who faithfully Examen each week, on Sunday evenings, or more regularly when needed. There are many variations on the practice, but theirs is wonderfully simple. They begin with the Serenity Prayer, then ask one another four questions to reflect on the previous week and anticipate the next.
What are we thankful for?
What did we get right as a couple this week?
What didn't go so well last week?
What's coming up next week that needs our attention?
By ending (and beginning) each week with this conversation, they are taking control of their time and becoming intentional about how they will think about and treat one another. In this way, they are prioritizing the entire relationship with only twenty to thirty minutes of conversation.
For additional ways to prioritize your relationship by managing your time, consider researching Dr. John Gottman's "Magic Six Hours." These six hours spread over the course of many days and activities will help you build friendship and intimacy, manage conflict, and proactively plan ahead. You can find the Magic Six Hours in The Seven Principles for Making Marriage Work, which is definitely an essential text for any intentional couple.
I'd love to learn more about your biggest challenges. Take a minute to complete this survey, or contact me on Twitter (@kzbrittle) or Facebook, or shoot me an email at zach@zachbrittle.com, and I'll send you my best tips and tricks on how to leverage your time to prioritize your relationship.
Photo Credit: Britt Rene Photography