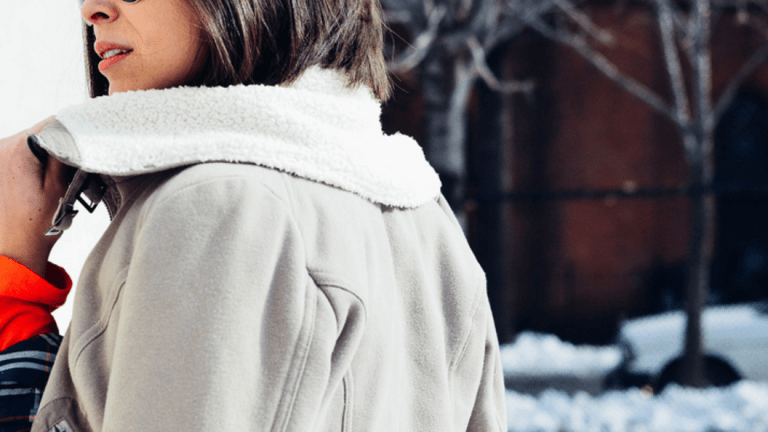 How a Capsule Wardrobe Transformed the Way I Dress
The technique that helped me create my dream wardrobe (and more) without spending a fortune
Like every other newly minted teenage girl, I was only just beginning to learn how to dress well when I was 13. Between the less-than-flattering trends of the early 2000s (cargo pants, I'm looking at you) and my tendency to buy just about anything so long as it fit, the reality of my early fashion days was an overstuffed closet that felt more like a costume trunk than a wardrobe. And I have the photos to prove it.
Fast-forward a few years to my sophomore year of college. By now I had learned a thing or two about fashion and how to dress my body well. But I still wasn't satisfied with what I had hanging in my closet. There were too many options when it came time to get dressed in the morning. I decided that year that I needed to better define my personal style. At first, the task seemed easy. I knew what I liked—classic styles, neutral colors, and simple accessories. The question was: How do I translate what I already own into my dream wardrobe?
That's when I came across the concept of a capsule wardrobe. A capsule wardrobe consists of a select number of items, which the owner plans to wear exclusively for an entire season. A capsule wardrobe emphasizes creativity, deliberate spending, and quality over quantity. The idea of spending less and wearing more was so appealing to me that I decided to make a capsule in the midst of studying for midterms. I stacked every article of clothing I owned on my bed and only returned forty-five items to my closet. (Some capsule wardrobes are smaller. You have to figure out how many pieces is the minimum you can have and still meet all your wardrobe needs.) The rest I stuffed into a duffel bag under my bed, which I resolved not to open until spring break.
In the months that followed, a transformation occurred. I accomplished what I set out to do—hone and simplify my style—but I also accomplished some other, more surprising things with my streamlining.
01. A capsule wardrobe teaches you what you really want.
When you are going to be wearing the same pieces for an extended period of time, you figure out pretty quickly where your priorities lie. Even with an already limited selection of choices, you will reach for certain things more than others, either because (a) they're really comfortable or (b) they look really good on you. Frequent flyers in my closet were my flannel shirt (über-comfortable for studying in the library) and my elbow-sleeve black velvet dress (fits like an absolute dream). From these items, I learned what I really want from my future purchases, such as high-quality fabric for tops and A-line silhouettes for dresses.
02. It will save you time and energy in the morning.
I am not exaggerating: It was at least a hundred times easier to get dressed in the morning with a capsule wardrobe. I knew exactly what I owned and that it all looked good on me, so I could plan my outfit in my head the night before and get dressed in five minutes come morning. Less time spent getting ready meant more time spent indulging in a steaming hot cup of coffee or thinking about my day ahead and what I wanted to accomplish rather than scrambling through piles of clothes.
03. Quality matters.
Poor tailoring and cheap materials are everywhere in stores nowadays. But most bargain items can't survive more than a few washes. It's tempting to stock up on these items because they are cute and cheap to boot, but consider investing in a few high-quality pieces with a great fit and high "cost per wear" (i.e. if I spend $50 on an item but wear it ten times, it's only $5 per wear). Also, I highly recommend reading up on the fast fashion industry before your next shopping trip. Inexpensive clothing comes at a cost—to the longevity of your wardrobe, to the environment, and to workers. Spend your money wisely.
04. Be grateful for what you have.
Focusing on what I had instead of going out and purchasing what I didn't made me so much more grateful for my blessings. Sometimes we are so preoccupied with the latest trend that we forget about those who are struggling to clothe themselves in the first place. After composing my capsule wardrobe and figuring out what items I didn't need, I donated my unwanted pieces to Goodwill. Of course, be considerate when donating to charity. If you aren't wearing something because it is stained, ripped, falling apart, or dirty, don't just assume that someone else will want it. A charity isn't an alternative to the dump.
05. A capsule wardrobe isn't an end in itself.
The point of having a capsule wardrobe isn't simply to have a capsule wardrobe. It is supposed to teach you about your personal taste and spending habits. As my life evolved over the years and my needs changed, the original limit I put on my wardrobe wasn't always realistic. I gradually added things and became less strict about what I could wear, but the fundamental mental shift that my capsule wardrobe brought me still dictates my style decisions. I still keep things as simple as possible. I look for quality things at reasonable prices. And I focus on the idea that less really is more when the things you have are things you love. I buy fewer pieces, routinely donate garments that no longer fit my body or style, and maintain a small but functional wardrobe.
My capsule wardrobe experiment taught me a lot. It changed the way I look at clothes and made me much more appreciative of the simple beauty and functionality of a wardrobe. In the end, I'm a lot more satisfied with my choices, and I have a lot less stress about what I own and what I wear. And that's a great thing!
Photo Credit: Julia Hembree Photography