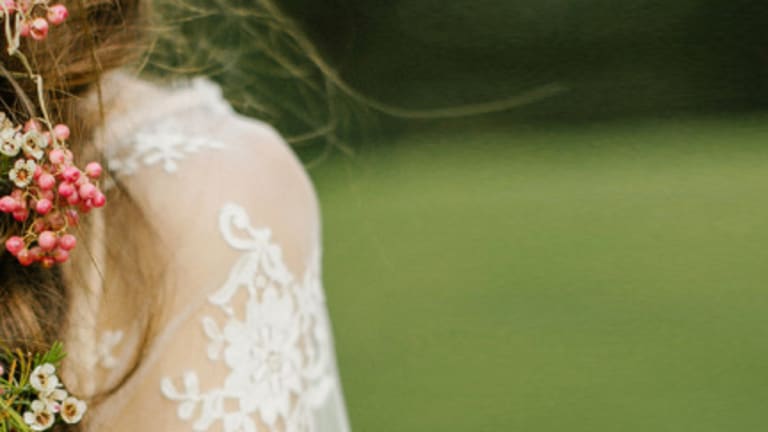 What's Your Bridal Style? This Guide Will Help You Decide
Bridal inspiration for every taste
Deciding on a theme is where all wedding plans begin, but scouring the millions of bridal images on Pinterest for inspiration can be a tad overwhelming—even if you've been planning for your hypothetical wedding for years. To narrow down your research, we have compiled some of our favorite bridal styles for your wedding inspiration.
Vintage //
If you love intricately romantic details that modern wedding stores can't seem to replicate, you should consider going vintage for your big day. Antique lace, art deco details, brass cutlery, and a touch of history—the vintage bride has an eye for the little things that make for a stunning yet whimsical wedding. Rather than going for a sleeveless dress with a poofy skirt, try a dress inspired by the early 1900s with a swooshing skirt and sleeves.
Country Rustic //
Pinterest has revolutionized the wedding industry by providing us with the ever-crafty and popular rustic wedding theme. Barnyard reception with twinkle lights? Hay bales, peonies, burlap sacks and twine everywhere? The clever integration of secondhand items such as mason jars, lanterns, picture frames, chalkboards, wooden barrels, and Polaroid cameras have made weddings much more affordable and unique. The key to making this theme Pin-worthy is to contrast the rustic by going all out with your bridal ensemble, so get that princess wedding dress of your dreams, and use bright pastel colors in your bouquet.
Modern Classic //
Now this is the bride we all imagined being as little girls. A sleeveless bodice, yards of taffeta, a cathedral veil, a perfectly arranged bouquet, and a Grace Kelly–worthy bun. If you dream of dancing to Frank Sinatra at your reception underneath dim lighting surrounded by your friends and family who sit at circular tables whilst sipping champagne—you're the classic bride. Streamlined and polished with subtle, glamorous details, the classic bride's theme is exquisitely timeless yet modern.
Bohemian //
For all those soon-to-be-brides looking to show off their free-spirited personal style, a bohemian-themed wedding is ideal. A floral crown and a billowing dress hold true to your carefree attitude while also giving you a stylish edge. Adorn your reception with wildflowers, Persian rugs, dream catchers, feathers, mismatched throw pillows, and flowing ribbons. Kick off your shoes (as if you would wear any), and make sure you have at least a couple Grateful Dead songs on your playlist.
Casual //
If you haven't been dreaming of a big white wedding all your life but still want to find a way to celebrate the big day, consider a more laid-back wedding. If you're a casual bride, there is no need to go overboard with planning and extravaganzas. Consider using a backyard with picnic tables, serve all of your favorite foods family style, and string up a few twinkle lights and paper lanterns. Lay out picnic blankets and pillows, and invite your guests to play cornhole, croquet, ring toss, or badminton. To add some unity to your casual wedding, pick a few bright colors to incorporate throughout your backyard reception. No pressure to wear a ball gown; a simple, soft, A-line dress is all you need to be the bride you've always dreamed of being.
Retro //
Not to be confused with vintage, the retro bride is all about the fun and darling styles of the 1950s and sixties. Tea-length flared skirts, darling gloves, fluffy tulle veils, and fascinators—the key is the quirky details. Old-fashioned Coca-Cola bottles, Cracker Jack boxes, cotton candy, and popcorn machines will have your guests amused all night long. Play a few doo-wop tunes to set the mood, and don't forget to borrow an oldies car for your grand exit.