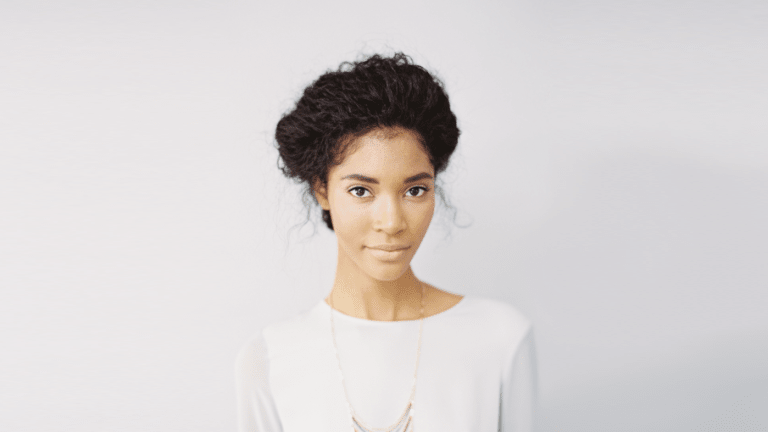 All the Elegant Bridal Bun Inspiration You'll Need for Your Big Day
The loveliest bridal bun tutorials to help you look your best (and keep your hair out of your face).
If you were proposed to during the 2015 holiday engagement season, you're probably already envisioning how you are going to look on your big day. If you've figured out the dress, veil, and color scheme—it's time to get some bridal hairstyle inspiration. And when it comes to bridal styles, it doesn't get much more classic than the bun.
Wearing your hair in a bun is a great way to showcase your beautiful features as well as add a regal touch to your look. Plus, an updo allows every inch of that beautiful gown of yours to be on display. Buns come in all shapes and styles, and we've gathered together some of our favorites for your inspiration. Many of the buns we've chosen could easily be done by you (maybe with the help of a bridesmaid), which could save you some big money on an expensive hairdresser.
High Bun //
These aren't your average ballerina buns—these high buns are as unique as the women wearing them. No typical wraparounds here. Missy Sue's retro cotton candy bun and The Freckled Fox's romantic curled high bun are perfect for brides doing their own hair because both looks don't require any hair expertise.
Low Bun //
If images of Grace Kelly are being conjured up in your mind when you look at these elegant low buns, you're getting the right idea. Low buns are one of the most versatile styles because you can manipulate and experiment more with different twists, wraps, and looser buns. Low buns are also perfect for adorning with flowers and jewels, so get creative with your bridal hairdo.
Messy Bun //
Perfect for the laid-back or bohemian bride, a messy bun has all the elegance of a regular bun but without the pressure for perfection. The best ways to achieve these looks are with one-day-dirty hair and letting any twists err on the loose side. A few loose strands to messily tuck up actually helps. Don't be afraid to get crafty with some messy additions to your bun, such as incorporating a couple buns rather than one, crisscrossing braids, and twisting different strands of hair.