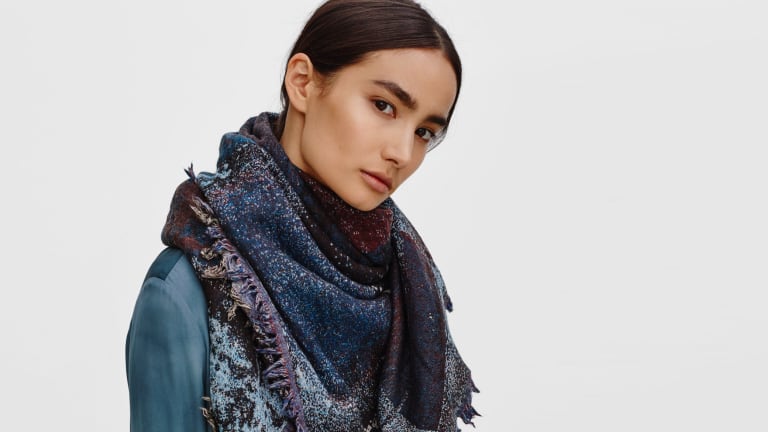 These Blanket Scarves Are Stylish Alternatives to Wrapping Up in Your Covers
The coziest wraps that ever there were.
For all those winter mornings when you need just a little more incentive to leave your cozy covers behind, we have the answer: the blanket scarf. Soft wool, spun cotton, and rich brocade go on for days in these oversize wraps, so your neck need never face the elements.
The nice thing about a blanket scarf is that you can dress it up or keep it casual. These scarves pull double duty by being both stylish and warm. Whether you like plaid, stripes, or prints, we've chosen some of our favorites for you.
Wrap one of these around your neck when you're outside with a big jacket on, and then let it serve as a shawl by draping it over your shoulders once you're inside and lose the outerwear. Glamorous yet effortless much? For endless styling options, throw a belt into the mix.
Whichever you choose, try topping off your look with a bold lip and a wide-brimmed forest green fedora or burgundy floppy hat—à la urban street-chic. You'll be set for all those holiday shopping trips and crisp winter walks you have planned.