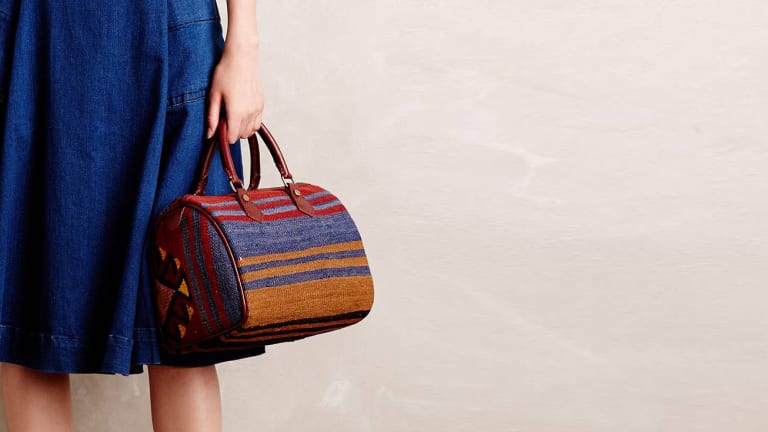 12 Cozy Midi Skirts That Will Actually Keep You Warm This Winter
Versatile, warm, elegant—everything you could want from a winter skirt!
Freezing gusts of wind, frigid rainfall, and icy snow banks—it's safe to assume that the average skirt will not stand up to winter's fiercest elements. Many of us have packed away our favorites for next summer and are settling into months of pants-only ensembles. But if you're missing the feminine flair in your wardrobe, you don't have to wait until next summer to get it back.
Choosing a midi skirt in the appropriate fabric is the key to staying warm and stylish. When you pick the right materials, your midi skirt will feel more like a cozy blanket than a skirt. Pair it with tights and booties for some extra warmth, or if you're willing to brave the elements with bare ankles, rock these skirts just as they are.
Heavy-Duty //
When the wind cuts through your clothes like icicles, you need a skirt that can withstand the freeze. Leather and suede are great examples of cold-weather fabrics that are not cotton-based, meaning the wind cannot get in through the knit fibers. If you aren't into leather, scuba, jacquard, denim, and corduroy are also great wind-blocking options, as the thread count is much higher than the average fabric.
Soft & Cozy //
Wish you could take your blankets with you as you shuffle out into the cold each morning? Well, who says you can't? These cozy skirts are as warm as they are stylish. Their soft fabrics fall into a perfectly flattering A-line shape, proving that ladylike can be comfy. Stun your friends in a luxurious velvet midi at a Christmas party, or get festive in plaid. If thick wool can keep the sheep warm, it'll definitely do the trick for your daily outings. And about these flannel, fleece, and sweater midis—will we ever take them off? No.