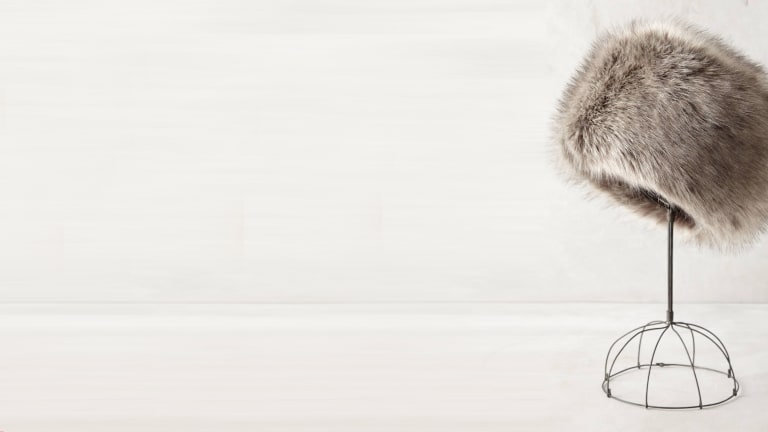 8 Winter-Proof Accessories to Keep You Warm in Your Party Dress
You needn't sacrifice warmth for style this holiday season.
Holiday party dresses are great—that is, until you step outside in 30-degree weather. Those sheer fabrics, flouncy skirts, and skinny straps don't seem so festive when you have to leave the warmth of your home and travel to the party, but piling on your everyday winter coat, knit scarf, and beanie just doesn't do your glamorous getup justice.
The key is to find equally gorgeous accessories made of warm materials that support your fancy outfit. These accessories are so elegant that you might just wear them all night long.
01. Long Gloves
These are not your costume gloves, ladies. Chic longer gloves are perfect for those sleeveless dresses that leave your arms in goose bumps. To modernize these retro gloves, look for a pair in sweater material with urban leather or suede details.
02. Faux-Fur Stole
These luxurious stoles have been everywhere this winter. Glamorous and warm? Yes, please. A faux-fur stole is surprisingly versatile, pairing perfectly with almost every party dress. For maximum warmth, look for stoles that are oversize.
03. Wrap Scarf
This is the easiest option for warming up your party dress because who doesn't have a scarf? Instead of wearing a scarf around your neck, wrap it elegantly around your shoulders. And if you really love the look, make it a permanent part of your outfit by securing it with a belt. If your party dress has fancy details, stick to neutral-colored scarves like this soft snow-white one.
04. Earmuffs
Earmuffs are back in fashion, but these aren't your old sledding earmuffs. Both cute and luxurious, earmuffs are perfect for ladies with fancy hairstyles. No flattened hairdos here.
05. Cape
No one wants to keep wearing their coat once they've arrived, but it can still be frigid in restaurants and cocktail lounges. To keep warm and looking sharp, a ladylike cape is a great option.
06. Faux-Fur Hat
If body heat escapes from our heads, we should probably cover them up. For those snowy nights, what's more festive than a faux-fur hat? Bring on the glam!
07. Poncho
It doesn't get much warmer than this. Ponchos in luxurious materials are versatile enough for your everyday outfits but transition seamlessly into nightwear. Plus, you can still wear a coat on top for those especially frigid nights. To really amp up the fancy factor, look for ponchos with fur collars.
08. Tights
Not just for daytime getups, tights can be worn with your party dress and even enhance your party look. If you want your tights to play the supporting role in your ensemble, opt for opaque black or white tights. For a little extra pizazz, try tights with a shimmer, embroidery, or a fancy pattern.