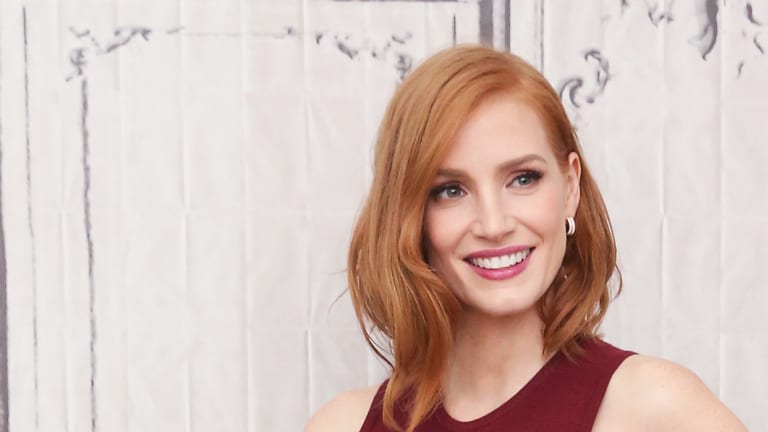 The Best Solid Hair Colors for Your Natural Hair Tone
Read this before you dye your hair.
As last year's ombré obsession fades away (literally), we are inspired by a more natural alternative—one-tone hair color. A rich, solid hue is appropriate for the winter months ahead and flattering for every woman.
When dying your entire head one color, it is crucial to understand your natural hair tone, whether you are using a box dye or going to a salon. You want to stay within the same tone of your natural hair color in order to achieve a natural and flattering look. Coloring is generally lumped into cool, also known as ashy, shades and warm shades. Not sure what your natural hair color is? Go into a room with the brightest lights possible, and examine the roots of your hair. If you find that your roots have a gold or reddish dimension that glistens in the light, you are a warm. If your hair shines in the light but gives off a silvery glint or a muted gleam without gold or red tints, you are a cool.
Armed with your natural hair tone, you can begin to evaluate which hair colors are most complementary. Check out these ladies' vibrant locks for some inspiration.
Cool //
Often, stylists and beauticians refer to cool hair tones as "ashy." This means that there are no auburn, gold, or copper tints in your hair. Ashy implies a more muted, flat color. If you want to achieve this look, search specifically for colors that say ash in the name, and avoid all colors described as auburn, copper, and gold. Cools who use warm dyes often accidentally end up with brassy, purple, orange, or neon yellow locks—so pick your dyes wisely.
Ash Blonde: Taylor Swift is a great example of an ashy blonde—note how her hair color is almost matte with absolutely no red highlights. If you are wanting to recreate Taylor's look, ask your stylist for "honey ash blonde."
Medium Ash Brown: Many brunettes have auburn tints in their hair—whether naturally or by a dye job. Zooey Deschanel's brass-free hair is a great example of a cool brunette done right.
Jet Black: Do you see the silvery glint from Nicole Warne's jet black locks? This is the epitome of cool—in more ways than one. When dying your hair pitch black, make sure that no auburn sneaks in by expressing to your colorist that you want either a silver/black or blue/black dye job.
Warm //
A woman with warm undertones in her hair will have either golden, auburn, or copper highlights, or her entire head will be a tone of these colors. A warm might have a hard time dyeing her hair because it seems that no matter what, her natural blond or red highlights come through the dye job. Because these shimmery strands naturally complement your warm skin tone, it's best to stay within the realm of warm dyes. Beware of ashy dyes that are more suited for cool hair tones; an ashy color could potentially make your warm hair tone look unnaturally dimensionless and chalky.
Strawberry/Golden Blonde: Believe it or not, Emma Stone is a natural blonde. Her red locks look so natural, though. That's because an auburn or copper dye job is within the realm of a warm blonde. The photo featured here shows Emma in her natural color—see how her hair shimmers between golden corn silk and strawberry blonde?
Ginger: Jessica Chastain is one of the most iconic redheads in all of Hollywood right now. Her ginger locks are about as warm as you can get. Dyeing your hair this color is tricky, so make sure to consult a professional because you might need to bleach your hair before you dye.
Brunette Auburn: Many brunettes have subtle auburn tints in their hair, and Eva Mendes is a perfect example of this. She does not have the ginger or blond undertones typical of fair-skinned warms; rather, she has a rich, deep auburn color that complements her chocolaty brown hair and medium skin color.