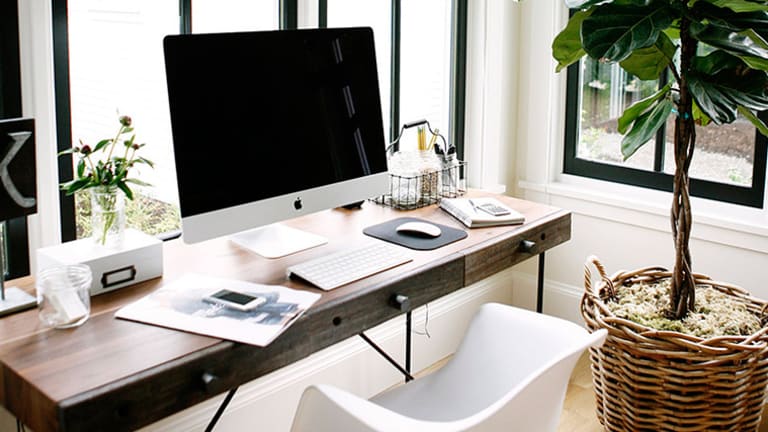 Ever Notice How People Can Get Really Mean Online? We Can Change That
Let's be quicker to build each other up rather than tear each other down.
On November 20, a film was released by Tara Subkoff that is not likely to make it to the top of your holiday movie list. No fun-loving dysfunctional family time depicted here—this is a film about cyberbullying called #Horror that, according to the New York Times review, gives the audience "not an ounce of human warmth nor one person to care about [and finally] no choice but to cheer for the anonymous cyberbully who wants them all dead." This may be a fictional story, but it touches a nerve for me because its subject is real and because this inclination to treat those behind a screen without "caring" is a real epidemic.
In October I wrote a critical piece on Taylor Swift and her decision to grace the cover of GQ. I wrote how the choice was a disappointing one. Not because of the way she was dressed on the cover or in the pages of the magazine (it's really quite modest) but because of everything GQ represents—its history of objectifying women and the sort of message that posing for this publication sends to Swift fans. I wrote how I am a self-professed Swiftie and how Swift is an incredibly talented and successful entertainer—but that this GQ decision saddened me.
And you, dear readers, were not happy with me. Actually, "not happy" would be putting it lightly. Many of you were downright pissed. I knew I would face some backlash to my article, but the response I actually received was beyond my expectations.
At 25 years old, I am fairly confident in the woman I am and the opinions I have formed. I know what my personal beliefs and values are. While I was hurt and taken aback by the comments, I'm tough enough to handle it. But what about the 14-year-old girl who faces constant assault online and decides to take her own life? Or the 17-year-old boy who attempts suicide after discovering a fake Facebook profile of himself that his bullies used to torment him?
Where do we draw the line? Where does the meanness stop?
Earlier this month, death threats went out over Yik Yak, an anonymous social media app, regarding events at the University of Missouri in which minority students called for the president's resignation due to him not responding appropriately to racism on campus. A 19-year-old was soon arrested and charged, but at that point he had already terrified an entire campus. As the sister of a Mizzou student and an alumna myself, the situation scared me, too. Yet this type of cyberprobing is far from uncommon.
One in three teens has experienced online harassment, according to the Pew Research Center. But teens are not the only ones who have been targets of digital bullying. A full 40 percent of adults have experienced cyberbullying, and 75 percent have witnessed some form of online harassment.
With the rise of social media, cyberbullying and virtual harassment can be seen everywhere and can affect anyone. I know that the negative comments I received on my article don't compare to the awful bullying that many others experience. I'm a writer, and I have to have a thick skin when putting my opinions out there. I did not receive death threats, and my safety was never in danger.
Still, the often callous comments hurled my way really opened my eyes to the ease at which we can spread hurt. We can shoot off destructive messages to people—to those we know and those we don't—in the blink of an eye. Part of this is the world we now live in. We have instant access to each other's online personas and sometimes forget that the people we see online are still real people.
Remembering our shared humanity may be the best way to prevent and stop the spread of cyberbullying. We can take a step back, and recognize that there is always a human being behind any social media account or article.
Let's listen to one another. Let's think critically and be open to others whose viewpoints differ from ours. Let's challenge each other. And let's commit to being a little bit kinder every day. We are in this together, after all. When we recognize that, we can really start to change the conversation for good.
Photo Credit: Belathee Photography