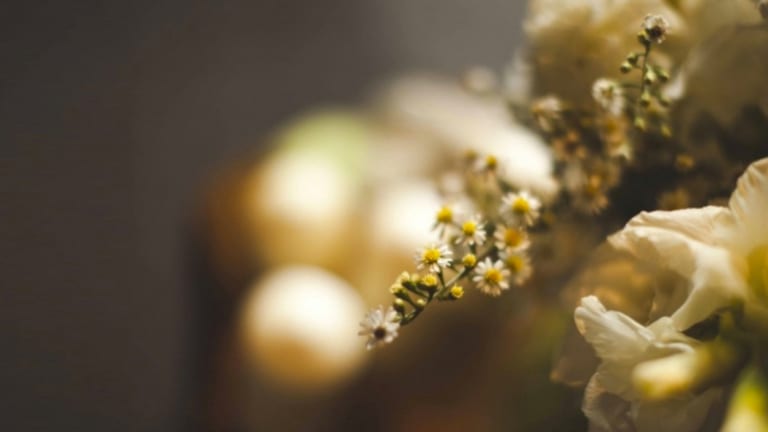 Don't Let the 'I Should' Mentality Kill Your Christmas Spirit This Year
When it comes to our Christmas to-do list, where should we draw the line?
Invitations to parties. Gifts to buy. Traditions to maintain. Festivities to enjoy. The activities that come with the season can be overwhelming. While the holiday season brings a lot of joy, it can also be stressful and bring anxiety.
I've realized that my stress around the holiday season arises from the Santa-size list of things I feel I should be doing. Whether it's putting up Christmas lights or baking six dozen cookies for a cookie exchange, I mindlessly do these holiday activities simply because I think I'm supposed to.
But this isn't the holiday I envision for myself.
I envision a holiday season where my days are slow. Where I drink coffee, read my favorite Christmas stories, and listen to holiday music on Saturday mornings. Where times with friends and family are rest-filled and restorative because I can enjoy their presence instead of fretting over my to-do list. Where opportunities to serve my community are filled with blessing versus burden.
Too often, our schedules are full and our commitments overwhelming because we act on the unquestioned assumption that more is better. Another party we should attend. Another Christmas gift exchange we should buy for. Another new recipe we should make. We believe these activities will give our December significance and meaning.
"Shoulding" distracts us from the things that matter most to us. When our lives are filled with things that we should be doing, we start operating on autopilot versus intentionally investing ourselves and resources in the activities, people, and places that matter most to us.
This propensity toward shoulding manifests itself as stress because we're filling our schedules to the brink and fear what people think about us if we don't conform. According to the Mayo Clinic, stress can lead to health problems such as headaches, muscle tension and pain, fatigue, changes in sex drive, and chest pain. It can also mean anxiety, a lack of focus and motivation, irritability, anger, and depression. Without proper stress management, your body may suffer during the holiday season, compounding the problem and causing you to miss out on the enjoyment that comes with the season.
There's no reason for the holidays to be a time of to-do lists and going through the motions of what it means to celebrate the season. By keeping a few things in mind this year, I'm making a commitment to enjoy this time and do things because I want to, not because I should.
Envision Your Ideal Holiday
Cast a vision for what you want your holidays to look like. Are your goals to savor time with family and show your neighbors that you care about them?
Lara Casey writes in Make It Happen, her book about meaningful goal setting:
"Our chase for success so easily disguises itself as a 'should'—because everyone around us is doing it. You should be working hard at the expense of time with your family if you want to be successful. You should be staying up late to get ahead if you want to make it. You should climb the success ladder now, so you can live a joyful life when you retire. You should, or you won't be enough."
Maybe you're living in a new city, and you want to enjoy the holiday activities of that city. As I look to the holiday season, I'm excited to decorate and enjoy the home my husband and I just moved into, participate in the life of my local church, cook and bake in my kitchen, and spend time with my family and closest friends. Whatever your vision is for the holidays, describe it with words, an image, a Pinterest board, etc., and let yourself be inspired.
Determine Your Priorities
If you don't set boundaries on your schedule and emotional resources, someone else will. Don't feel obligated to say yes to requests immediately, and recognize that when you say yes to one activity, you are always saying no to something else.
Keeping a hold on your time during the holidays doesn't make you a Scrooge; it makes you smart. Author and speaker Greg McKeown calls this "essentialism." In his book, McKeown defines essentialism as the disciplined pursuit of less:
"Essentialism is not about how to get more things done; it's about how to get the right things done. It doesn't mean just doing less for the sake of less either. It's about making the wisest possible investment of your time and energy in order to operate at our highest point of contribution by doing only what is essential."
Essentialism is simultaneously liberating and requiring work. It frees us from the burden of doing everything, but it calls us to make the hard choice of where we'll invest ourselves and resources.
Ensure that you have ample time to dedicate to your priorities and commitments by scheduling chosen events into your calendar, including the time you'll need to prepare for them. For example, if you're headed to several parties, and you're expected to bring a dish or a present, set times for cooking, shopping, and wrapping.
Adjust Your Attitude
A full schedule is not the enemy, but a full schedule filled with activities that you don't care about is. Once you set your priorities and choose what you want to do instead of what you think you should be doing, invest yourself wholeheartedly. As Jim Elliot wrote, "Wherever you are, be all there."
Convince yourself that you'll be gaining more, not missing out, by limiting your holiday to-do list. When I choose to invest myself in the things that matter to me—spending time with family and friends and enjoying the little details of the season—I find deep satisfaction in the holidays because I'm investing in the activities that give me a strong sense of fulfillment. I may not curate an Instagram-worthy holiday experience, but I will accomplish what's important to me.
Bob Goff, New York Times bestselling author of Love Does, writes, "I used to be afraid of failing at something that really mattered to me, but now I'm more afraid of succeeding at things that don't matter." Shoulding distracts us from the activities that we are uniquely called to do and feel passionate about. Shoulding consumes us with obligations that don't matter to us or don't bear significance when looking beyond the holiday season.
Shift your focus to the things that bring you joy—not the things that everyone is supposed to enjoy. This small change will ensure that your holiday is meaningful and personal to you and your family.
I'm choosing not to should on myself this season. Instead I'll simply invest my time and resources in the things that matter to me. And come December 31, I think I'll be glad about that decision—and I'll have a lot less stress.
Photo Credit: Andrea Rose