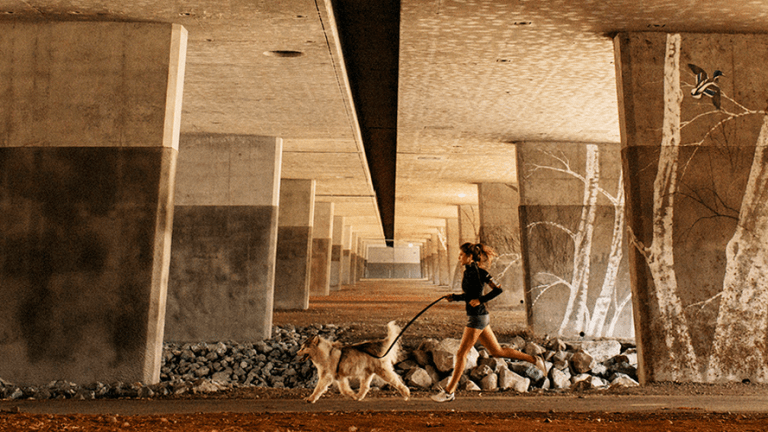 The Surprising Results of Taking On a Yearlong Challenge
When you commit to doing something for a year, a funny thing happens.
In 2013, Facebook founder and CEO Mark Zuckerberg challenged himself to meet one new person outside of Facebook every single day, a resolution that he reported turned out to be easier than he expected. The following year, he set out to write someone a thank-you note every single day, which actually turned out to be harder than anticipated. "There are people who see the beauty of things," he observed. "And then there are people who see things and want to make them better, and I tend to be the latter."
These are just two examples in a seven-year streak of New Year's resolutions that Zuckerberg has set for himself. Although none of the resolutions have been explicitly tied to improving Facebook's bottom line, the company has done pretty well for itself over the past seven years as well, in case you hadn't noticed. Perhaps that's just a coincidence, but I doubt it.
I'm no stranger to annual self-improvement challenges. I declared 2012 the "Year Of No New Things," shopping only at secondhand stores for the whole year. This year, I set out to compete in one race every month, a goal that I completed just last week with one final, muddy 10K trail race.
Both challenges have changed me in profound—and profoundly unexpected—ways. When I opted out of traditional commerce in 2012, I expected that I might experience a wake-up call about my spending habits or grow generally disenchanted by consumer culture. I wasn't wrong; both of those things happened. What changed me most, though, is the deeply introspective realization that new things don't really improve my life because I am already enough.
As I wrapped up 2015's "Race-a-Month" challenge, I was once again surprised by exactly how far-reaching the effects of the challenge have been in my life. I figured that I'd end up in great shape and that I might make some new friends. Again, I wasn't wrong about those things. But my improved physical conditioning pales in comparison to my improved self-efficacy. My biggest takeaway from crossing those twelve finish lines, varying from triathlons to obstacle course races, is that I'm tougher than I thought I was.
Last year, I wouldn't have been physically able to do a lot of these things—swim 1.2 miles in Lake Tahoe or run a half marathon—but now, despite being nearly overcome by nerves and self-doubt the night before every single race, I can. Being able to see a physical, tangible display of my capabilities has caused me to think differently about my intangible abilities as well. In a totally unexpected twist, I ended up quitting my corporate job and decided to take a giant leap of faith into self-employment. I would have never had the guts to bet on myself like that had I not been witness to my own surprising strength month after month, finish line after finish line.
Where the Rubber Hits the Road
Setting out to accomplish something challenging, something that requires focus and discipline over a long period of time, will always, inevitably, change us—often in ways we don't see coming. And usually the change feels only loosely connected to the actual task at hand. In my experience, the way these challenges shaped me was more about the brand of discipline that they required than about the brass tacks of the challenge itself. The "Year of No New Things" required self-control and contentment. The "Race-a-Month" year required consistency and persistence in the face of self-doubt. And I swear to you that my actual DNA is different now because of the way I've exercised these disciplines over the years.
Who knows how Zuckerberg's annual self-improvement challenges have changed him? Maybe writing all those thank-you notes caused him to look not just for how things might be improved but how even imperfect things possess aspects to be grateful for. Maybe meeting all those non-Facebookers gave him a broader sense of community and led to new and interesting conversations. I have a hunch that those weren't his biggest takeaways, though. I have a hunch that all the success Facebook has experienced is not unrelated to the company being led by someone who is actively pursuing discipline in his personal life.
Zuckerberg hasn't announced his 2016 resolution yet, perhaps because he's still wrapping up his 2015 goal of reading one book every other week. Or perhaps it's because he's a little busy with a newborn right now. I sill haven't decided if I'll lay out an explicit yearlong challenge for myself next year, either. What I do know is that I won't shy away from hard things in 2016. I know by now that the surest way to grow, the most guaranteed way to improve, is to accept the challenges that life presents—the ones that are simultaneously intriguing and scary. I know now that there's usually a dash of magic hidden in those challenges: Instead of being surprised by a rabbit in a hat, we are surprised by ourselves.
Photo Credit: Taylor McCutchan