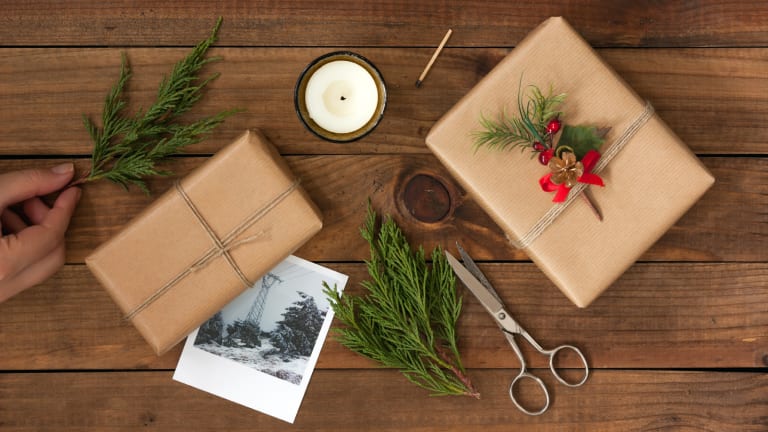 Think the Holidays Are Crazy? Here's Why You Have More Time Than You Realize
Make the most of your time this season.
We are pleased to announce a new culture column for Verily: "8,760 Hours—Essays on Time and How We Spend It." Laura Vanderkam is the author of several books, including, most recently, I Know How She Does It: How Successful Women Make the Most of Their Time. What is 8,760 hours, you ask? That's the number of hours in a year—and now, thanks to Laura's expert research and advice, we all can learn to spend them a little more wisely.
The holidays aren't crazy; they're awesome.
Around this time of year, I brace myself for the onslaught. No, not of holiday catalogs and mall music; I brace myself for the complaints.
In the popular telling, nothing will get done for the next month because the holidays are "crazy." They're so jam-packed and overdone that they deliver stress in a beautifully gift-wrapped package, particularly for women with families. The only way to survive December is to simplify. Beg off from the parties and the baking. Don't exchange gifts. Kids already have too many toys, so stuffing those stockings is just an invitation for clutter, and a clutter-free house is an achievement that is worth accusations of being a Grinch.
But as a working mom of four kids, I think that this "tone it down" mindset is misguided for three reasons.
First, celebrating the holidays takes a lot less time than people think. Three four-hour events on any given weekend sounds like a lot, but that would consume a mere twelve hours of the thirty-six hours most people are awake between 6 p.m Friday and 6 a.m. Monday. That still leaves a lot of space. That's why—in the exact opposite of the "simplify Christmas" blog meme out there—I've chosen to introduce a few new traditions over the past few years that I thought my kids would enjoy. For instance, we unwrap a Christmas story book every night of December (half new, half old favorites). Purchasing a dozen recommended books on Amazon took about forty-five minutes. Wrapping twenty-five books took an hour. There are 672 hours in the four weeks from the Friday after Thanksgiving to Christmas. We'll get a lot of pleasure out of my investment of two of those hours in prep.
Or put it this way: The average American manages to find twenty-plus hours to watch TV each week. Repurposing a handful of these hours to Christmas mirth hardly sounds stressful.
This is especially true when you consider the second point: We say "happy holidays" for a reason. Researchers have constructed scales of experienced human happiness that go from commuting (that would be the low end) to sex (the high end). Most traditional holiday activities are close to the top: special meals, socializing, spiritual activities. Spending money on other people turns out to boost well-being more than spending it on ourselves does. These activities don't make people as happy as sex, but they're not far off—and they're certainly better than watching TV.
Finally, as the saying goes, Christmas comes just once a year. That should put any stress, real or imagined, in perspective. Even if the holiday season feels a bit intense, there's plenty of time for not doing things in January. I'm not sure what people are saving their energy for.
I suspect that when it comes down to it, people call the holidays "crazy" because doing so turns out to be an all-purpose excuse to get out of stuff they don't want to do anyway. That's fine, but as with life in general, "I don't have time" really means "it's not a priority." That's as true in December as it is in any other month.
I, for one, will prioritize doing everything I can to enjoy this time and help my little ones enjoy it, too. There will be parties, and concerts, and a Christmas pageant with the requisite rehearsals. There will be baking and gingerbread house decorating and a breakfast with Santa (I got those tickets in October). Even with two working parents, multiple school schedules, and activities, the celebrations won't make life crazy. They'll make life amazing—as amazing as a full stocking on Christmas morning.