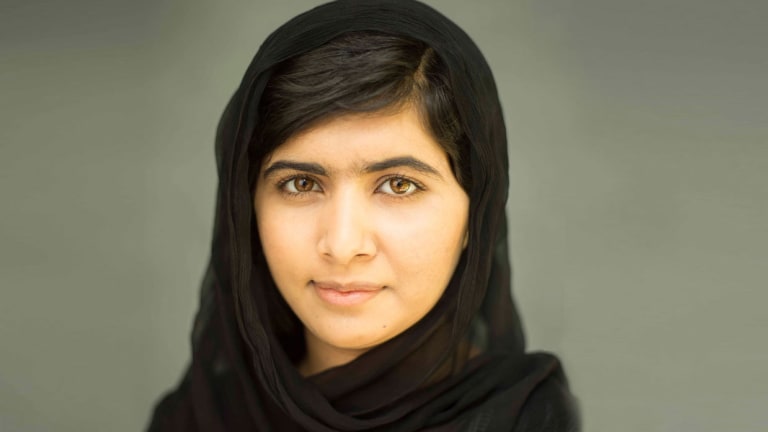 You Should Know These Women Nominated for TIME's Person of the Year
There are plenty of interesting and worthy names on Time magazine's list this year.
For the past ninety years, Time magazine has selected a Person of the Year, the person the magazine believes most influenced the news this year for better or worse. The honor, which was called "Man of the Year" until 1999, has been awarded to women only a few times.
But this year there are several worthy female candidates in the running. The list includes several familiar faces. A number of entertainers made the list, including Viola Davis, Nicki Minaj, Kim Kardashian West, Jennifer Lawrence, Amy Schumer, Taylor Swift, and Adele. A few politicians, including Angela Merkel, Carly Fiorina, and Hillary Clinton are also contenders. Other nominees are not quite as well-known. Regardless of whether they deserve to win the title, here are a few worth getting to know.

Janet Yellen
Janet Yellen is an American economist who on February 3, 2014, replaced Ben Bernanke as the chair of the Board of Governors of the Federal Reserve System, becoming the first woman in history to hold the position. Yellen served as vice chair from 2010 to 2014. Taking the helm while the global economy was in a delicate state, Yellen has "had to walk a fine line managing the U.S.'s economic recovery."
Malala Yousafzai
Malala Yousafzai is a Pakistani activist for female education and the youngest-ever Nobel Prize laureate, earning the distinction at just 17 years old. Yousafzai's advocacy for education and for women in Swat Valley of northwest Pakistan, where the local Taliban had banned girls from attending school, has grown into an international movement. Probably the most incredible part of Yousafzai's story is that she survived an assassination attempt by the Taliban in 2012, when a gunman asked for her by name and shot her in the face. Yousafzai refused to be silenced and has continued her advocacy since. Her family currently runs a chain of schools in Pakistan. And earlier this year, on her eighteenth birthday, Yousafzai opened a school in the Beqaa Valley, Lebanon, near the Syrian border, for Syrian refugees.
Misty Copeland
Misty Danielle Copeland is an American ballet dancer for American Ballet Theatre. Amazingly, Copeland began ballet at the relatively late age of 13. But her late start didn't prevent her from becoming a dance prodigy. In June, Copeland was the first African-American woman to become a principal dancer in ABT's 75-year history. We kind of love her.
Loretta Elizabeth Lynch
Loretta Lynch is the eighty-third attorney general of the United States and the first African-American woman to hold the position. Nominated by President Barack Obama to succeed Eric Holder, Lynch was sworn in in April. In her short tenure, she's made some controversial decisions, including opening an investigation into the Baltimore police as well as announcing indictments of FIFA officials.
Carli Anne Lloyd
Speaking of FIFA, Carli Lloyd is an American professional soccer player who currently plays for the Houston Dash in the National Women's Soccer League and the United States women's national soccer team. She is a FIFA Women's World Cup winner and two-time Olympic gold medalist. She has represented the United States at FIFA Women's World Cup tournaments in 2007, 2011, and 2015. Lloyd has scored goals in the finals of the 2008 Summer Olympics, the 2012 Summer Olympics, and the 2015 FIFA Women's World Cup, helping her teams win gold medals each time. During the United States' 5-2 win over Japan in the 2015 FIFA Women's World Cup final, Lloyd became the first person ever to score a hat trick in a FIFA Women's World Cup final. The only other player in history to score three goals in any senior FIFA World Cup final was Sir Geoff Hurst.
These are only five of many interesting and praiseworthy nominees. Ultimately, Time's editors will choose the winner, but members of the general public are invited to vote for the nominee of their choice. Voting ends December 4 at 11:59 p.m., and the winner will be announced December 7. Go check it out, and voice your support!