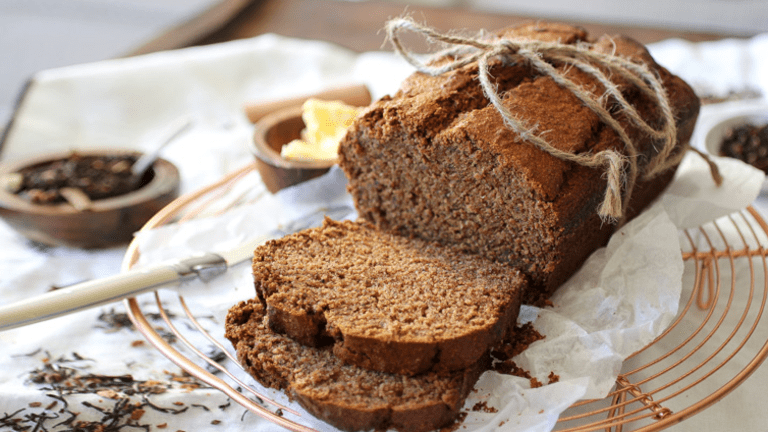 Delicious Dishes with a Modern Twist for Your Holiday Potlucks
Spice up the festive foods this season!
Friendsgiving. Has a nice ring to it, doesn't it? If you're not familiar with this phenomenon, it's a big potluck where close friends come together—usually before the holidays even begin—and enjoy each other's cooking and company. Whether your friends partake or not, it has become a modern twist on a long-standing American family tradition. Hence, it makes sense that the dish you bring to share also has a modern twist that nods to the tradition.
Because there's no shortage of heavy foods on this day—the last Friendsgiving I went to had me collapsing in cheesy deliciousness and starch—I've scoured the best food blogs to find slightly less indulgent recipes to supplement those inevitable rich holiday foods that everyone else will be bringing. These recipes are full of flavor and packed with nutrients, and they'll impress any "foodies" that are in your crew. In fact, they're so good that they might even become your traditional fall staple.
01. Chai-Spiced Whole Wheat Banana Bread
If you collect rotten bananas as quickly as I do, this fall twist on a classic American treat is definitely worth trying. Bonus points: It fills your entire house with a warm, spicy aroma that accentuates all the good things about autumn. Plus, it's a play on one of my favorite fall flavors. Chai is a traditional mix of Indian spices and herbs including cardamom, cinnamon, cloves, ginger, and peppercorn.
What's fantastic about this recipe is its flexibility. You can use any type of sugar (brown, coconut, honey), and you don't need a precise amount of bananas (three to four—whatever you have). Plus, if you want chai's spicy kick or prefer a more mild, vanillalike flavor, it's easy to play around with the spices. Ta-da! An autumn-flavored bread that isn't pumpkin. (via Matters of the Belly)
02. Crusted Butternut Squash
Squash is a vegetable that I actively avoided in my kitchen for the longest time. I mean, look at it. It seems impenetrable. Fortunately, it's actually quite simple. Butternut squash in particular is pretty easy to cut—especially once you slice it in half—and the pieces naturally create an aesthetically pleasing curved shape that looks like you're trying even if you aren't.
If you want to bring a warm, flavorful meal that smells a lot like "winter is coming," all you need is one butternut squash, olive oil, and nutmeg; top it with breadcrumb mix, pop it in the oven for twenty-five to thirty minutes, and you're ready to serve. (via Sprouted Kitchen)
03. Roasted Marsala Carrots
Personally, I don't think the carrot gets enough attention this time of year—which is surprising as it's a root vegetable that is often harvested late into the season and can even withstand the frosts of fall and winter. Plus, it's orange.
If you prefer a simple, flavorful dish that will appease even the pickiest of eaters (yes, even small children), look no further. This one is mind-blowingly simple, and the smell alone will be enough to make the heart sing and wonder why you've never made this before. Trust me. This will be making a regular appearance on my table. (via Mom on Time-Out)
04. French Baked Brie with Figs, Walnuts, and Pistachios
Don't be intimidated by the picture. While it looks like a complicated appetizer right out of a swanky French–Mediterranean joint, it's actually shockingly simple and probably the least time-consuming of these choices. Perfect for your average fancy procrastinator!
In an oven-friendly dish, simply top a wheel of Brie with fig jam or preserves, sliced dried figs (or whatever dried fruits you like), and chopped pistachios and walnuts—bake, and you're done. Serve with crackers or a baguette. It makes the perfect appetizer while everyone is arriving. (via The Mediterranean Dish)
05. Pear, Pomegranate, and Spinach Salad
Making a flavorful and pretty salad doesn't have to be hard—but it does require balancing a well-selected blend of ingredients and flavors. This pear, pomegranate, and spinach salad will do just the trick.
Combine toasted pecans, pomegranate arils, crumbled feta cheese, dried cranberries, and sliced (and cored) pears on top of a bed of fresh spinach. Serve with a tasty homemade dressing made of apple cider vinegar, olive oil, honey, dijon mustard, and salt and pepper to taste. (via Cooking Classy)
06. Roasted Sweet Potato Salad
Most people haven't seen sweet potatoes presented in this way. Fortunately, they will no longer be missing out. Who said sweet potatoes must always be paired with marshmallows—and who said potato salad was limited to regular potatoes? No one who has eaten this. (via Wendy Polisi)
07. Pumpkin Hummus with Cinnamon Sugar Tortilla Chips
As the author of this blog, Taylor, states, this recipe is "easy-chick-peasy." And she keeps her word. Apart from gathering the ingredients, all you have to do is mix them all—chickpeas, canned pumpkin, maple syrup, pumpkin pie spice, and coconut oil—into a blender. And you're done!
If you want to make the tortilla chips, you'll need an oven, tortillas, Truvia (or real sugar), and cinnamon. However, as someone of Middle Eastern heritage, I find that mixing tortilla chips and hummus is a faux pas (yes, even for pumpkin hummus)—so I humbly suggest snagging some cinnamon sugar pita chips from your local grocery store instead. (via Food Faith Fitness)
08. Balsamic Kale Cranberries
Kale is an incredible superfood—and so are cranberries. So it only makes sense that they occasionally make an appearance together, right? The great thing is, this dish tastes so good that people won't even know they've eaten a healthy elixir, warding off the upcoming holiday illnesses. It's a crowd-pleaser on multiple levels. Not only will it make all your gluten-free, vegan, clean-eater friends rejoice—but it will also make your immune system renew its love for you. (via Healthy Seasonal Recipes)
09. Tangy Brussels Sprout Apple Salad
Like carrots, Brussels sprouts are also eclipsed by the ubiquitous pumpkin during the fall, despite it being their season, too. Combined with apples, this dish makes a light refreshing addition to any meal. And it's super-easy—in fact, the single important tool you'll need to take out is a knife. A great bonus to this meal is that it actually benefits from chillin' in the refrigerator for a while, so you can make it ahead of time, perfect for a Friendsgiving buffet kind of environment. (via Jeanette's Healthy Living)
10. Zucchini Fettuccine with Rosemary Butternut Crème Sauce
If you have your heart set on this beautiful dish, the one thing you'll need to make sure you have before you begin is a spiralizer. If you don't have one, it's an excellent investment to make, especially if you want to get in the habit of secretly disguising vegetables as pasta. This recipe is a bit more complicated than the others listed, but the results are definitely worth the extra labor. And then you'll have a grain-free "pasta" that adds some spunk, variety, and flavor to your Friendsgiving meal. (via In Sonnet's Kitchen)
Whichever of these ten dishes you decide to bring, you'll certainly add some balance to the party without sacrificing on taste. In fact, this is probably one of the better ways to show your friends you love them—and their arteries!