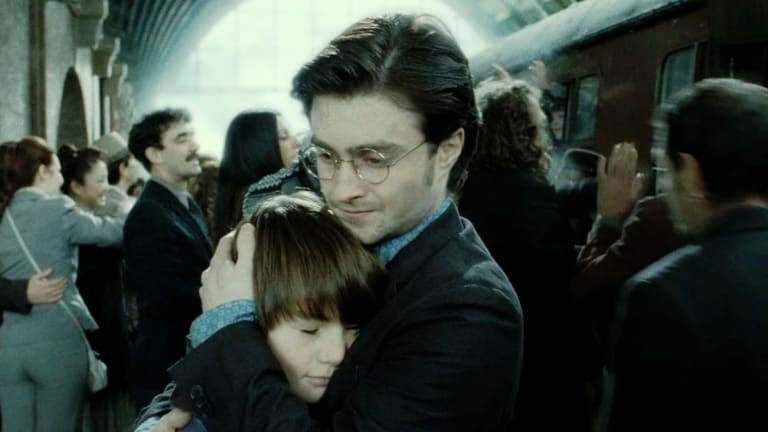 Dying to Know What Happened to Harry Potter? Now's Your Chance to Find Out
Tickets for J. K. Rowling's new play, set nineteen years after the last book, are selling fast.
Oh, J. K., we all thought you were just kidding. We thought you'd never reopen the doors to Hogwarts or unlock the broomstick cupboard again, but it seems we thought wrong.
The beloved Harry Potter author has written a short story called Harry Potter and the Cursed Child, and it will be revealed as a play that will open in London next year. The play is in two parts, meant to be seen consecutively (matinee and then evening).
Tickets became available this past Friday and have been flying into the hands of eager fans looking to get a glimpse at Rowling's latest project.
The announcement caused such a stir that additional tickets have been arranged to accommodate the demand. The original dates have already been extended until May 2017.
From the official play website, the premise for the play is "based on an original new story by J. K. Rowling, Jack Thorne, and John Tiffany. It is the eighth story in the Harry Potter series and the first official Harry Potter story to be presented on stage."
The website has a brief synopsis of the play, which takes place nineteen years after Harry defeated Voldemort (spoiler alert):
"It was always difficult being Harry Potter, and it isn't much easier now that he is an overworked employee of the Ministry of Magic, a husband, and father of three school-age children.


"While Harry grapples with a past that refuses to stay where it belongs, his youngest son Albus must struggle with the weight of a family legacy he never wanted. As past and present fuse ominously, both father and son learn the uncomfortable truth: Sometimes, darkness comes from unexpected places."
Rowling rarely uses her Twitter account, but when she does, it's to weave her web of mystery in less than 140 characters. Not a hard feat for the woman who planned an entire seven-book series from one jolt of inspiration on a train. She did, however, head over to Twitter to reinforce that the play is not a prequel.
Feelings are mixed from fans as to whether they are happy to have another window into Harry's world or if it painfully reopens an epic saga that has ended and should remain closed. Either way, it's clear from the vanishing tickets that Rowling still knows how to work her own, unique magic—a feat that might actually be more impressive than even Professor McGonagall's cunning cat transfiguration. But that's just one Muggle's opinion.