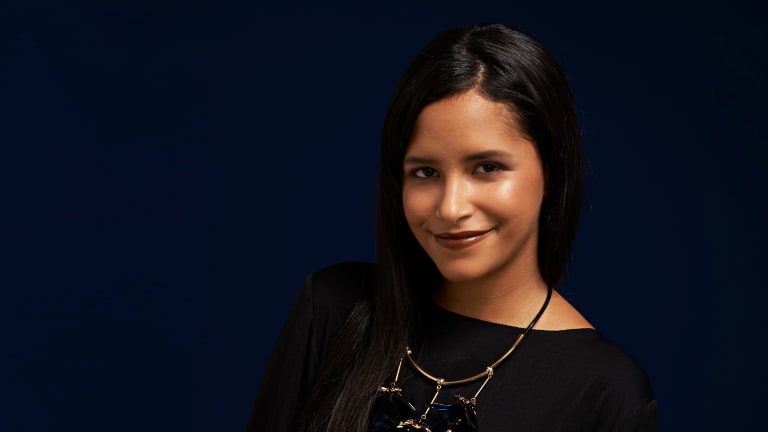 Enhance Your Natural Beauty with the Right Brown Lipstick for Your Skin Tone
It's time to give this unconventional hue a chance.
When it comes to brown lipstick, many of us naturally recoil because, well, brown. But as we trade in our summer makeup palettes for the warm tones of fall, you might be wise to give this unconventional hue a chance.
Although brown lipstick may not possess the same timeless vintage appeal of a bright red lip or the romance of a berry-stained pout, there is a striking beauty to this trending tone. Finding a brown lipstick that is flattering to your skin, however, is the biggest battle.
Professional makeup artist Jas Lee from Jump Management helped us find browns that suit the classic skin-tone variations. To learn more about your pigmentation, check out our recent piece on discovering the most flattering colors for your skin tone.
Warm Tones //
To complement Nicola and Lauren's warm skin tones, Lee used brown with a golden undertone, veering toward a warmer orangey-brown rather than a cool dark chocolate brown. Note how the warm brown highlights both Nicola and Lauren's red hair.
Not a redhead? That's OK! A warm brown lipstick is a great look for anyone with subtle natural red undertones in their hair. If you're nervous about trying brown lipstick, go for a more natural color like Nicola's above. If you're feeling bold, go darker golden brown like Lauren's below.
Cool Tones //
For our two cool skin-tone models, Lee applied brown lip colors that veer more toward chocolate brown. Note how the dark brown lip color on Maria (above) looks stunning against her dark hair and eyes. Her cool skin tone can support such a dark, cool color without becoming washed out.
Courtney's lip color (below) is similarly cool but lighter in value with subtle purple undertones—a cool purple undertone can bring out blue eyes. For cool tones, stick to brown lipsticks that have purple, blue, or red undertones.
For a subtler brown lipstick, try a lighter color like Courtney's with a berry undertone. For those who want to go all out, try a dark brown with oxblood undertones like Maria's.