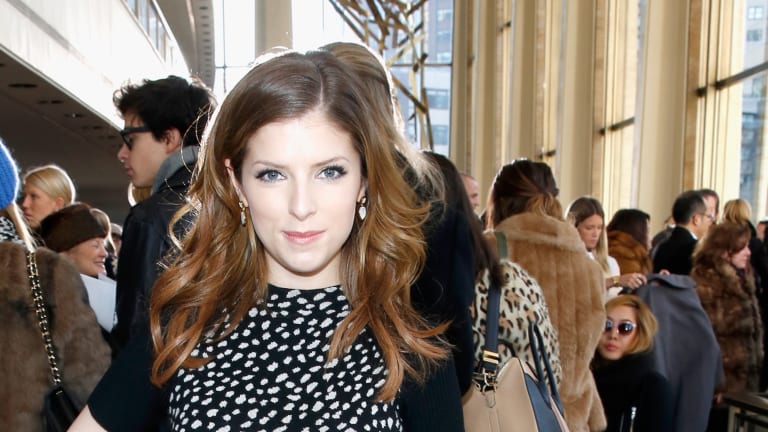 Anna Kendrick Style Inspiration for Petites
Flatter your body type with this lady's classy style.
When you're 5 feet 4 inches or shorter, you face shopping hurdles that average-height women can't even imagine. You might find yourself feeling hopeless in the department stores, skeptically eyeing the length of every skirt or pair of pants (wondering how much it will cost you to hem everything) and scoffing at those trendy oversize cardigans (more like bathrobes). Well, ladies, if you're feeling a little lost about how best to shop for your shape, we have some tips for you, courtesy of the always classy Anna Kendrick.
Have you ever noticed that Kendrick is surprisingly petite? No? Well, that's because she knows how to dress. We've pulled a few looks from Kendrick's style that are easy to emulate, for those of you hoping to flatter your petite shape.
Just-Above-the-Knees Length //
Kendrick is often seen wearing flared skirts and dresses that hit just above her knees. This look is especially flattering on her shape because it highlights her legs while retaining a classically feminine silhouette. Flattering your shape (no matter what it is) is all about balance. Petites can be overwhelmed by too much fabric, but the slightly shorter length of a flared skirt balances her height by showing a little more leg—while still staying covered.
Fitted & Structured //
You won't see Kendrick in billowy, drapey, or oversize pieces. Fitted silhouettes are most flattering because her shape does not get lost in the fabric. Kendrick's sleek, form-fitting dress elongates her petite frame, creating the illusion of height. You may have noticed that the length of this dress goes past her knees—that's because the tailored fit hugs and lengthens her natural shape. Petites can afford a longer length if the dress is more form-fitting. Try a dress length that hits at the top of your calves or just past your knees. 
Black Skinnies & Black Heels //
Kendrick knows how to rock a pair of pants that elongates her legs. Black skinnies are universally flattering, as they create a longer silhouette. What makes this outfit especially suited for petite women is the shoe choice. The black booties paired with the black pants means that the line of the length of her bottom half goes from waist all the way to toes, giving the illusion of even longer legs.