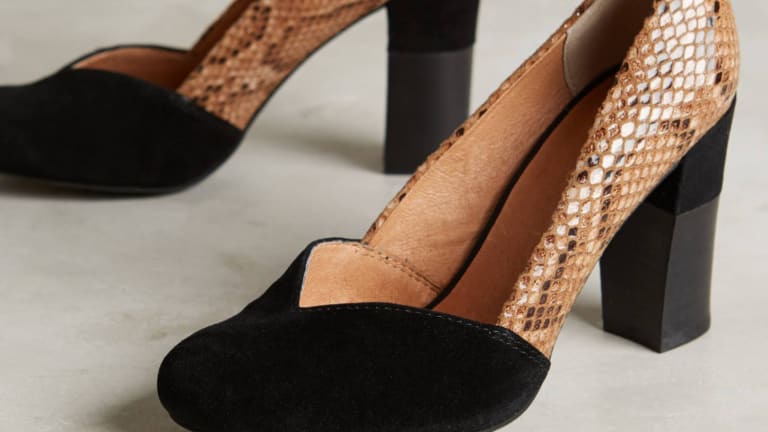 16 Retro Shoes That Prove Ladylike Style Can Be Comfortable
Add some vintage flair to your outfit without hurting your feet.
As with many things in fashion, what's old is new again. And we're pumped (pun intended) that this season's throwback is both classy and comfortable. Ladies, meet the block heel.
Yes, block heels are a shoe style your grandmother may have worn in the forties and fifties—but in the best way possible. This chunky yet feminine shoe brings a classic vibe to any outfit, giving you a fashionable edge while keeping your look polished. Not to mention they're way easier to walk in and sturdier than stilettos. Here are sixteen of our current favorites.