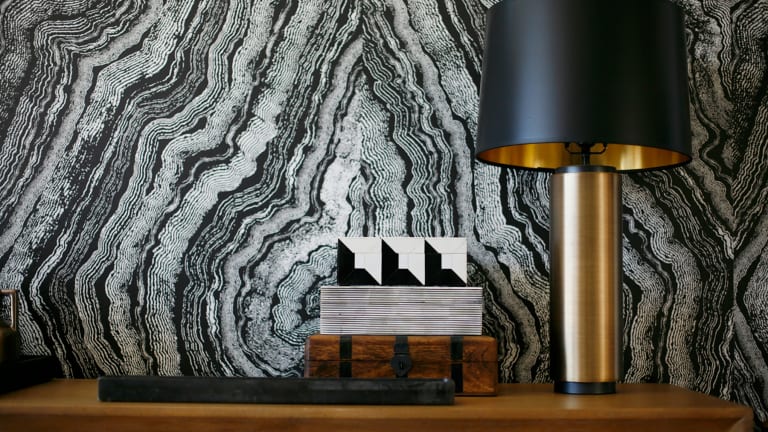 Expert Tips to Find the Right Therapist for You
These pointers can help you make sure that therapy is as effective as possible.
When life throws a curveball your way (an unexpected breakup, friend drama, getting laid off from your dream job, being worried all the time), you're often left reeling from the metaphorical gut punch the universe sent you. Family and friends are certainly great sources of support, but sometimes you need an outside perspective to help you deal with what life sends your way. And that's where therapy comes in.
No matter why you're seeking professional help, making the decision to start therapy takes time. It usually requires a dose of courage when you make that initial call to schedule your first appointment. But once you've made the decision, you're faced with the herculean task of finding a therapist who is a good fit for you.
How are you supposed to find a total stranger to help you with very personal problems? A quick Internet search for a psychologist who specializes in anxiety returns about 470,000 results in New York City alone. How will you ever know which one is right for you?
Before you give in to the temptation to put off your quest until tomorrow (read: never), try incorporating these tips into your process. Through my experience as a therapist, speaking to other therapists, and polling some of my friends who speak highly of their own therapists, I've put together a quick guide to help you increase the likelihood of finding a therapist who is the right fit for you. I guarantee it will make your search much easier and more painless. After all, finding the right therapist is a key ingredient for the effectiveness of therapy. Here are some signs that your therapist is right for you (and what to do if he or she isn't a fit).
The Therapist Comes Recommended
Have you ever admired a stranger's shirt, jewelry, etc., and you just had to ask them where they got it? Or, maybe you moved to a new city and asked a coworker where she gets her hair done? Why do you think sites such as Yelp and Amazon, built on the power of customer reviews, are so popular? We want guidance. We want to hear from those who have been there, done that.
So why not ask someone you trust to recommend a therapist? This will increase your chances of finding a therapist who will be a good fit for you. Whether you ask your primary care doctor, a family member, or a friend, they might be able to point you toward someone they've had a positive experience with. A friend of mine, whom I'll call Samantha* here, found her therapist through her doctor's recommendation. She told me that she trusted her doctor's recommendation "because of her knowledge and her commitment" to the values that she and her doctor shared. Which brings me to my next point . . .
The Therapist Works Within Your Values
Values are a very important ingredient in your relationship with your therapist. Though professionals are trained to not impose their values on you, having a similar mindset as your therapist is helpful. This is of particular importance for those with values they wish to be part of their therapy sessions.

For example, if religion is important to you, seek a therapist who has training in providing faith-based therapy. In my work as a therapist, I've had several patients who met with me for this very reason. Samantha is an example of someone who wanted to incorporate her faith into her therapy. She said:
"Our shared faith played a major role. [My therapist] wasn't pushy about things but was very firm and clear in her beliefs. So I felt that she wasn't going to try remedies that clashed with my value system, which I think can be a problem in the therapist world."
For others, specific training related to a particular cultural background might be a priority. For example, it might be important that a therapist understands the struggles related to being a first-generation immigrant to the U.S. Think about how you want to approach your therapy, and look for a provider who can honor your wishes. Just remember that therapists are trained to work effectively with clients who come from a variety of socioeconomic and cultural backgrounds. A therapist doesn't have to have experienced whatever you are struggling with to help you. Your primary care physician is trained to help you with high blood pressure or arthritis even if he or she doesn't experience those diagnoses. The same goes for therapists.
An easy way to find out if therapists have these qualities you are looking for is to prepare a few questions, and give them a quick call to find out more about their approach and specialties. If they have a website, you can usually get an idea of their therapeutic style from the site. Helpful questions to ask include: What are your specialties? What is your approach to therapy? How do you generally treat _____ (anxiety, depression, relationship trouble, etc.)? What is your training background related to this diagnosis and treatment of it? Of course, these are just a few suggestions. You can ask whatever questions are important to help you decide if this person will be a good fit for your needs.
The Therapist Has a Similar Working Style
You want to find someone who specializes in what you want to work on, but it helps to go even deeper and look at what style of therapy works best for you. You can take a crash course on styles of therapy by reading the American Psychological Association's handy guide. Are you the sort of person who thrives on assignments, tasks, and a textbook approach? If so, you will likely find that a behavioral approach to therapy is a good fit for you. Or maybe you prefer a therapist who can help you examine the thoughts, feelings, and patterns in your life that are contributing to your struggles. If this is the case, you will likely enjoy working with a therapist who takes more of a cognitive-behavioral approach. Working with someone who uses a therapeutic style that resonates with you will enable you and your therapist to operate on the same wavelength.
If you are reading this and thinking, "I don't even know what I need!"—don't worry. A well-trained therapist will be able to diagnose what you are struggling with. She can recommend an appropriate treatment method. And she can collaborate with you (as opposed to taking the "I am the expert" approach) to identify your goals and a way to make them a reality.
Just remember that therapy is work. You are bravely tackling difficulties and roadblocks in your life that you want to change. That means talking about challenging topics and working against deeply ingrained habits. All this is to say that just because therapy is hard doesn't mean it isn't working for you. Samantha said that her therapist's willingness to push her to make changes was one of the qualities she appreciated most about her.
"She was really great about asking the right questions, getting me to really think about my behaviors in a helpful proactive way, rather than [it] just [being] a complaining session," explained Samantha. "She made me work hard!"
The Therapist Is Trustworthy
It is impossible to predict exactly what factors will matter most when it comes to your relationship with your therapist. It could come down to the intangible aspects of your relationship. Do you trust your therapist? Does he or she seem empathetic? Can you easily converse with each other?

If you and your therapist are a good fit, it's likely that you feel safe and comfortable with her even when you are discussing upsetting and distressing topics. It's a good sign if you feel like your therapist really understands you and what will be most helpful for you (and this is sometimes different from what you might think is helpful for you). Another friend of mine whom we'll call Sarah also found her therapist through her doctor. She says:
"I like [my therapist] because she treats me like what I'm going through is very real but also very normal. We have conversations about everyday things like the weather, my family, and the differences between men and women. She jokes with me as well as takes me seriously, which makes me feel like a well-rounded person, not just a patient."
When you trust that your therapist has your well-being as his or her number one priority, you are probably a good fit for one another. Samantha said she knew she could trust her therapist after she suggested medication for her. Samantha said:
"My therapist was great about getting me medication when I needed it most. For whatever reason, I've noticed that a lot of religious people are against antidepressants. They think you can fix everything purely through prayer and talk therapy. My therapist gave me both after assessing that I needed both. It truly improved my life and possibly saved it."
What If You're Not a Good Fit?
So what if you've started working with a therapist and feel like you have trouble connecting? Don't be afraid to raise your concerns. Your therapist might be able to address them effectively. They may adjust how they conduct your sessions to strengthen your collaborative working relationship. If you've discussed your concerns yet still feel that something isn't right, it is perfectly fine to look for another therapist. As a therapist, I always tell my patients that if they feel like we aren't a good fit for one another to not be afraid to let me know. I tell them that I will do my best to help them find someone who is a better fit. A good therapist should have your well-being as the primary goal, even when that means helping a client find someone else.
Finding the right therapist for you makes a world of difference in the treatment process. When your therapist is someone you can completely trust to help you work toward your goals, you've found a professional who will be there to help you in your most difficult moments. Taking the time to identify what factors you think are important to you in a therapist will help increase the likelihood of finding a great fit. Remember to be open to giving a new therapist a try. You might think you know what you need. But a different perspective may be a pleasant surprise!
*Patient names have been changed to protect their identities.
Photo Credit: Belathee Photography