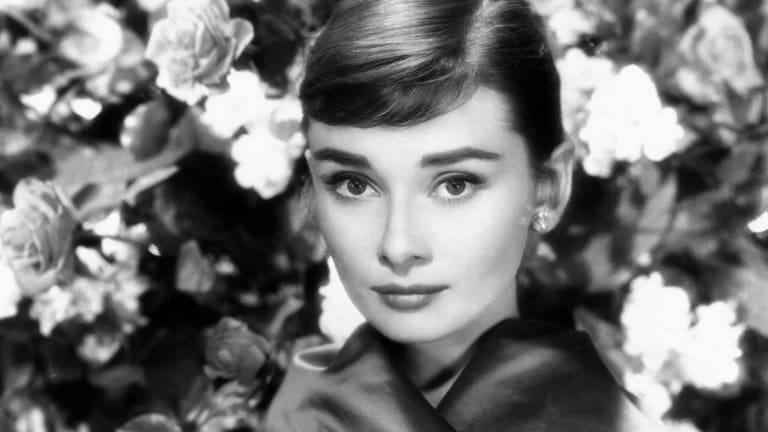 Eyebrow Grooming Tips for Your Face Shape
Take charge of one of your face's standout features
If you have ever made the dreadful mistake of over-tweezing, you know just how vital a feature eyebrows are to your appearance. Thankfully, in the past few years, the beauty industry has embraced a more natural approach for women, and thicker brows are in.
"We used to think about brow shaping as a subtractive exercise," says makeup artist Jas Lee from Jump Management. "Now it's more additive. When you tweeze too much, you're taking away from a feature on your face." Ladies, as Lee says, it's time to "put the tweezers down, and grow back the brow!" Here are her tips for brow grooming.
How to Find Your Arch:
Before landing on your desired arch shape, you should get an idea of the general eyebrow-to-eye ratio. This helps you understand where your arch should be and how long your eyebrows should be.
Beginning of the brow: Imagine a line starting from the inner point of your eye going straight up to your brow. This is where your brow should begin. Avoid tweezing this area too much; it will result in an unnatural rounded appearance. A few stray hairs here is good.
The arch: Imagine a line starting from the outer edge of your nose to the outer edge of your iris and then on into your brow—this is where your arch should be.
End of the brow: Now imagine a diagonal line starting from the outer edge of your nose going to the outer corner of your eye and then on into your brow. This is where your eyebrow should end.
How to Fill In and Thicken:
Victims of over-tweezing, take comfort. There is a way to regain your natural shape. Lee recommends using Grande Lash - MD Eyelash and Eyebrow Formula: "It's like Rogaine for eyebrows!" Lee suggests using the serum at night, and during the day, use Anastasia Brow Powder with a brow brush to achieve your desired shape. She says the medium brown/taupe duo brow powder is much more natural than most eyebrow pencils, which usually have a coppery coloring. If you do go the pencil route, make sure the tone suits your hair color and doesn't contrast too much. After filling in your brows, tweeze around the shape, leaving the hairs within the powder alone. Anastasia Brow Powder also works if you have naturally light or sparse eyebrows. Fill them in, and then, using a brow comb, brush upward to create the illusion of having more hair.
Brow Shape for Your Face Shape
Square Face:
The goal is to create balance, so if you have a strong, square jawline, an equally strong brow will look fantastic. Because a strong bone structure can handle it, don't be afraid of filling in with a darker brow powder. The queens of thick eyebrows, Audrey Hepburn, Brooke Shields, Cara Delevingne, and Lily Collins, all have very strong jaws. You won't need a dramatic arch for this look, so keep it soft and subtle.
Long Face:
Archless eyebrows have been trending recently, and they look especially great on those who have longer faces. The straight-across brow creates a visual break, making the face look wider—think Jessica Alba, Jennifer Connelly, Tao Okamoto, and Kristen Stewart.
Don't try to tweeze your eyebrows into a straight line if your natural shape is arched. If this is the case, use brow powder or pencil to create a straighter shape by filling within the brow and a bit underneath the arch to soften the arch.
Oval Face:
Fortunately, for those with an oval face, the brow opportunities are endless. Feel free to experiment with your look, but as Lee suggests, always keep it natural and groomed. A thicker brow with a soft arch is a win because it's universally flattering and never goes out of style. For inspiration, check out Katherine Heigl, Beyoncé, Zoe Saldana, and Anne Hathaway.
Heart Face:
The heart face shape is very delicate and feminine, so it's best to go with a softer brow rather than an intense, thick one. Same goes for filling in with brow powder or pencil—aim for defined, not full, to keep from overwhelming the face. For naturally delicate eyebrow inspiration, look to Chloë Grace Moretz, Rihanna, Carey Mulligan, and Amanda Seyfried.
Round Face:
For round face shapes, you're looking to contrast your brow shape against your face shape. This means no rounded brows! The best way to create contrast is with a defined arch—this will add more structure and bring out the angles in your face without enhancing the roundness. When filling in with powder or pencil, use upward strokes to enhance the angle. To see some strong angled brows, do a quick Google search for Emma Stone, Karlie Kloss, Mila Kunis, and Sarah Hyland.
We're always a fan of natural-looking beauty, so go ahead and bring on the brows!