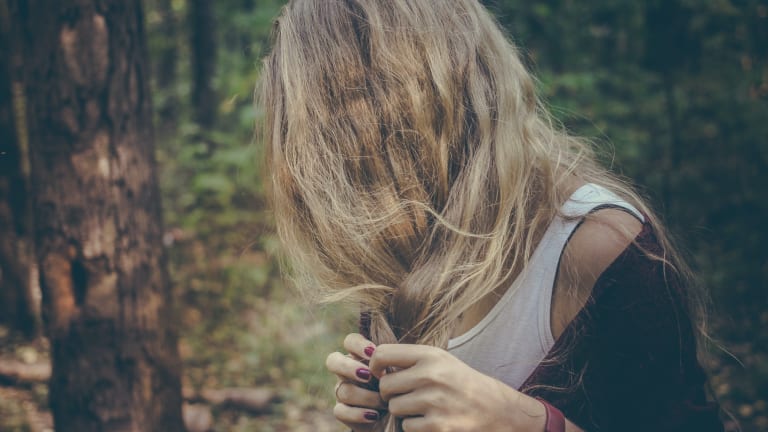 Three Stylish and Creative Braids to Try This Summer
A fresh twist on braided hair.
If you're feeling a little bored with the standard topknot as your go-to hairdo, summer is the perfect time to get creative and have fun with new styles to keep your hair off the back of your neck. We rounded up some inspiration—give one of these unusual and modern braids a shot. Just grab an elastic band, a comb, and some hairspray, and follow along with the easy step-by-step tutorials below. Happy braiding!
ROPE BRAID//
Split your hair into two sections.
Twist each section individually in the same direction. This can be done as you form the rope or before merging the two sections together.
Using a "hand-over-hand" motion, twist the two sections together so that you begin forming a rope. Secure at the end with an elastic band.
CHAIN BRAID//
This braid is formed by combining two rope braids together into one.
Split hair into four sections.
Form two separate rope braids. Begin by reserving two sections and forming one rope braid from the other two sections. Take the two reserved sections, and form your second rope braid. 
Using a hand-over-hand motion, combine the two rope braids together by twisting, and secure at the bottom with an elastic band to form your chain braid. If going in one direction looks more like a big twist than a chain, try twisting the other way.
SAILOR'S SWEETHEART BRAID//
For this braid you will use a weaving motion that will ultimately become a flat, four-strand braid.
Split hair into four sections.
Beginning with your leftmost section, follow an "over-under-over" pattern to weave the hair together.
Take the section that is now farthest left, and follow that over-under-over pattern again. Repeat this pattern, following through to the ends, and secure with an elastic band.