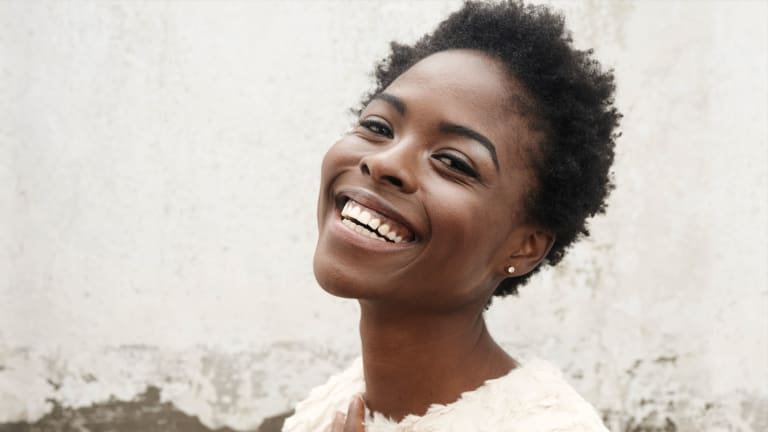 How to Apply Highlighter and Accentuate Your Gorgeous Features
Highlighters emphasize and open up your facial features.
Highlighters, one of my favorite beauty products, are also one of the most misunderstood and misused products. Highlighting with natural-looking, subtle products is an easy way to wake up your face for daytime, while using a highlighter with more shimmer will pump up your evening look. Highlighters emphasize and open up your facial features. Since highlighting is the opposite of contouring, anything you highlight--or make lighter--will come forward.
Keep in mind that a little goes a long way. And if you're highlight everything, you may as well be highlighting nothing. Here's a step-by-step guide to help you bring out your inner glow and shine some light on your old makeup routine!
DIRECTIONS//
Concentrate on bringing out the top of your cheekbones, cupid's bow, bridge of the nose (the middle portion), inner tear ducts, brow bones, and center of your eye lids with your highlighter. Use a light hand and just a couple of brush strokes over each area to keep your highlights subtle enough to catch the light.
01. Using a fan brush or large eyeshadow blending brush, gently sweep highlighter over the tops of your cheekbones.
02. For your cupid's bow, a pencil brush or small shading brush will work perfectly. Lightly sweep highlighter close to the edge of your upper lip, giving you a fuller pout.
03. A fluffy, small blending brush works best for the bridge of your nose.  One swipe blended well should be enough to give your nose a straight appearance without looking too shiny.
04. A highlight in your inner tear ducts opens up the eyes in a gorgeous way.  Use a pencil brush or your finger and blend well making sure you have no harsh edges.
05.  Highlighting your brow bones will give your eyebrows a lifted appearance and open up your eye area.  Use a fluffy blending brush and keep the highlight close to the brow, bringing the highlight too low can make the eyelids appear heavy and a little tired.  Keep it natural and bright!
06.  Pop the center of your eyelids with highlighter to finish off your look.  Use an eyeshadow shader brush or just your ring finger for the perfect amount of highlight.
PRODUCTS//
Highlighters come in liquid, cream, and powder form. They contain anywhere from large flecks of glitter to no detectable shimmer particles at all. Powders are the easiest to use if you are just starting out and can be added as a last step in your makeup routine. Look for products with finely milled particles of shimmer for a more natural glow. Use liquid or cream products with dewier foundations and use powders on top of your setting powder or powder eyeshadow.
You'll find highlighters in champagne, pink, gold, and bronze shades. The deeper your skin tone, the deeper you want the base of your highlighter to be.
Drugstore picks I love:
Wet N Wild Reserve Your Cabana / Elf Studio Blush Gotta Glow / NYX Illuminator Ritualistic / Physicians Formula Shimmer Strips: Riviera Strip / Physicians Formula Shimmer Strips: Vegas Strip
High-end products I love:
RMS Beauty Living Luminizer / MAC Cosmetics Strobe Lotion / Becca Shimmering Skin Perfectors / Hourglass Ambient Lighting Powders