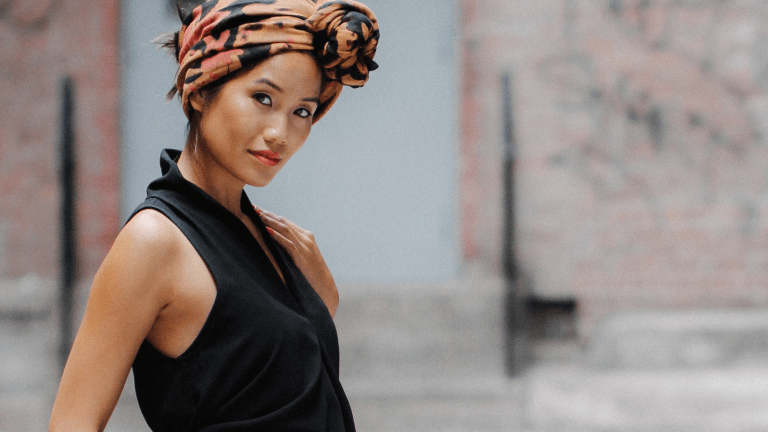 Summer Style Survival Tips from the Verily Editors
By now you may be looking to fall for sweet relief from the summer's heat. But it's a hard reality to swallow that we still have a month or two left before a cool respite settles in. So how do you and your wardrobe survive the final weeks of sticky weather, especially in bustling hubbubs such as Los Angeles, Chicago, D.C., and Verily's own New York City?
After living in the notoriously humid city of New York during the summer months (most city-dwellers hightail to the coast to escape the misery of the sweat-inducing streets), a few members of our editorial team have shared their practical style and beauty tips to mediate the swelter.
1. Lightweight Cami
"I hate sweating, so the ideal situation for me would be to spend the entire summer in a bathing suit. Since that is problematic for a number of reasons, my number one summer accessory is the camisole undershirt. I literally have two weeks worth of these The Limited ones⎯they make me feel less sticky after standing on a humid Subway platform during my morning commute." - Kara, Editor-in-Chief
It may seem counterintuitive, but wearing a close-fitting, soft and light cami under your tops and dresses keeps you dry and helps protect your clothes from sweat stains.
Blouse: Zara | $59.90
Cami: Zara | $9.90
Jeans: model's own
Heels: Ann Taylor | $119.99
2. Flowy Frock
"I find that wearing skirts and dresses keeps me cooler than even shorts do in the summer because they won't stick to my body. The flowier, the better!" - Maggie, Managing Editor and interim Lifestyle Editor
Stick to light cottons, linen, silks, and jersey materials, which breathe easy and let in more air to keep you cool. Even better, skip the belt and wear a loose fitting shift dress to look extra mod and on trend. We've got plenty of summery options over in Verily Shops.
Dress: Oasis | $90
Heels: Ann Taylor | $119.99
3. Headscarf
"It's a no-brainer that headbands and headscarves are cute ways to keep hair off your face and neck. I'm a sucker for throwback style, so I'm thrilled to see retro trends using vintage headscarfs, especially the front-tied look like blogger Keiko Lynn's, here!" - Janet, Style Editor
Rather than sticking an elastic sports band in your hair to keep it back, don't be afraid to make a colorful statement with a retro scarf⎯they're totally on-trend this season, too. Check out more of our inspirational summer hairstyles to keep you cool.
Headscarf: Zara | $25.90
Top: Wilfred | $95
Jumpsuit: Zara | 79.90
Sandals: Gap (similar) | $27
4. Birkenstocks
"I like wearing my Birkenstocks when walking around the city. They give my feet a chance to breathe and are so much more comfy long-term than flip-flops." - Maggie
Lots of mileage from city walking in flip-flops won't give you support, and let's face it, you don't want a ton of the grime ending up on your feet at the end of the day either. Sturdier sandals with a closed toe or peep toe and comfortable straps, such as ankle or T-straps, will not only last but also give you an extra-polished look. See more of our fave sassy sandals here.
Dress: Oasis | $90
Shoes: Birkenstocks | $120
5. Easy Beauty
We've got a slew of truly amazing products that beat the heat. Below are some of our editor's personal must-haves and regimens.
"Smashbox foundation primersare my favorite. I find that my makeup melts away very quickly, especially in the summer, but this has really helped it stay put. I currently have the light formulation, but I'm thinking of getting the one with SPF 20 so that I don't have to worry about getting burnt as I walk around town." - Kara
"I always keep Clean and Clear oil-absorbing sheets, a Neutrogena sunscreen stick, and powder in my purse for touch-ups." - Maggie
"Embrace your curls if you have them. Whenever I wake up and realize it's going to be a sticky one, I ditch my blow dryer, flip my head, and scrunch." - Monica, Relationships Editor
Do you have your own tips and tricks for staying cool? We want to know! Share the wealth and send us a comment.
Special thanks to our model SarahKathie Tran.