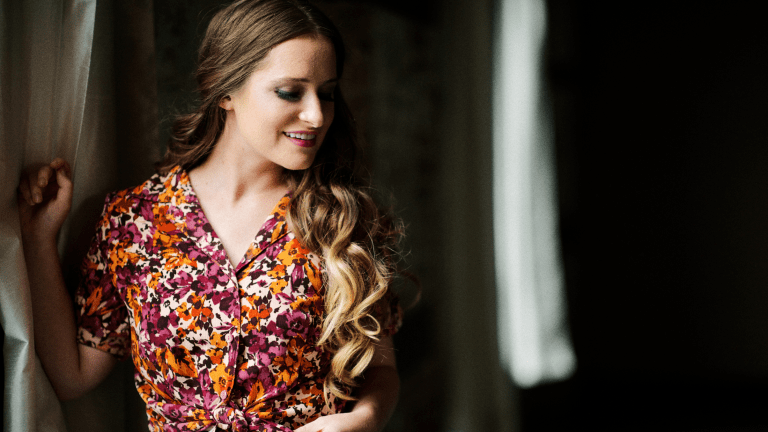 Style Challenge: Head-to-Toe Florals
Style Challenge is back in action for June, and this time around we dealt these amazingly stylish, talented women with hearts of gold the task of wearing head-to-toe florals.
Intimidated by the thought of looking like a horrible impersonation of Mayim Bialik from those years on Blossom? These lovely women prove you don't have to be nervous about floral patterns. Whether big or small, bright or dark, you can incorporate them in your very own way without looking like a bouquet. Mara Fereirra of MLovesM, Brynn Watkins of Being Elliott, and Kat Harris of The Refined Woman break down the pretty summer trend in three inspirational looks.
MARA OF MLOVESM 

"Florals are one of the most worn prints in my wardrobe. I'm a huge fan of florals⎯the bigger and brighter, the better. I have floral tops, dresses, skirts, and even blazers and heels. I'm totally floral crazy! Mastering floral on floral can be a challenge though, even for an enthusiast like myself. I think one way to style the prints together is to make one a little subtler than the other. Look for combinations where the tone of the floral print is smaller or in a simpler pattern than the other. For this outfit, I was immediately drawn to this bright and bold pencil skirt. I didn't want the top to overpower the skirt, so I found this chambray button-down with a subtle rose print in white. It's floral but not as obvious. Together it makes for an interesting and stylish outfit!"
top Marshalls, (similar) / skirtDarling / shoesSole Society / bagBrahmin / necklaceT&J Designs
Follow more of Mara's gorgeous style and lifestyle tips @maraferreira
BRYNN OF BEING ELLIOTT
"Wearing florals on florals has always been one of my favorite trends during the summer. To keep this tradition, even on chilly days, I pair a relaxed button-down with some flowy floral pants. I am a huge fan of breezy summer pants! These fiesty floral trousers are the perfect pair. Since this powerful outfit basically speaks for itself, I keep my accessories to a minimum in order to let this outfit do all the talking. When it comes to doubling up on patterns such as florals I say 'Go Bold!'"
pants Forever 21 (similar) / top vintage (similar) / jewelry Brynn's own
See Brynn's journey and amazing style, and discover new brands @brynnelliotwatkins
KAT OF THE REFINED WOMAN
"I can honestly say I have never worn head-to-toe florals before, so I was a little nervous. Then I realized all I had to remember was to stay true to my classic style, so I chose this amazing summer dress from Anthropologie that has neutral colors. Voila! I feel feminine, flirty, and me! Style is something that we get to use creatively  to showcase to ourselves and the world a little bit of who we are. Have fun with it!"
dressAnthropologie
Follow Kat's honest reflections and heartfelt style @TheRefinedWoman
Photography by Kat Harris, The Refined Woman