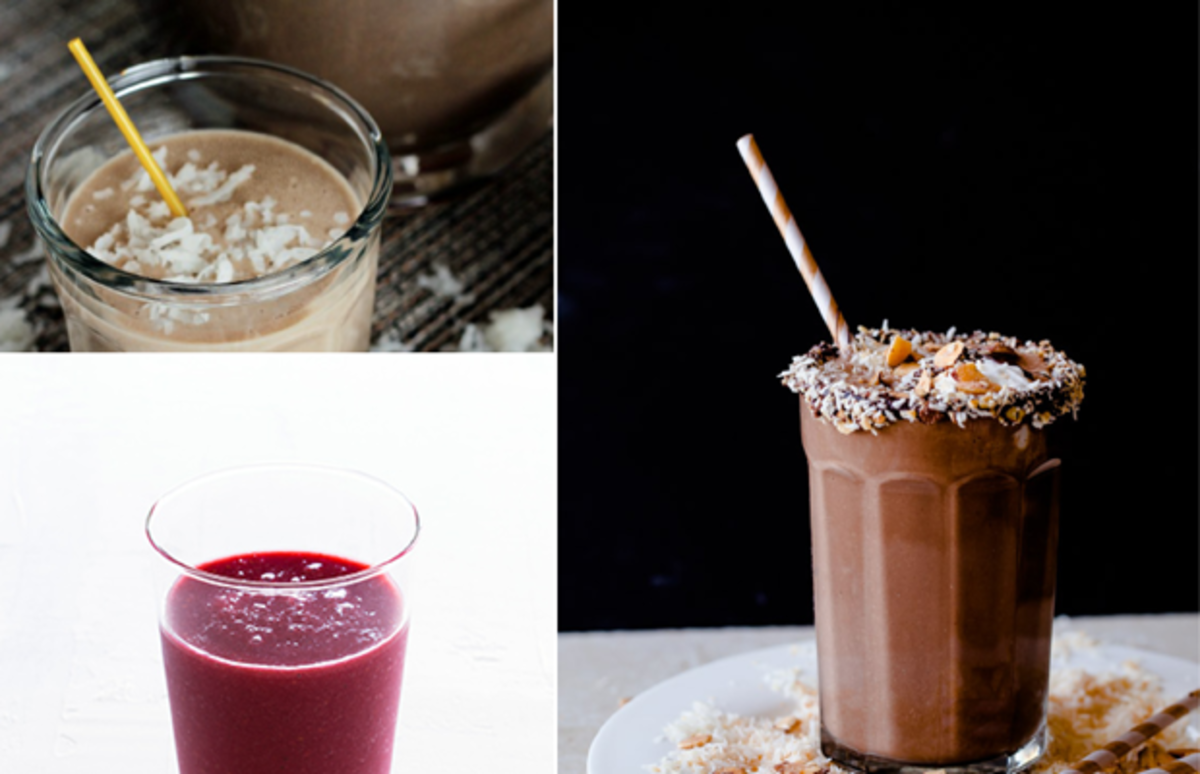 A smoothie is a convenient, tasty way to add a couple servings of fruits and vegetables to your day. What's the difference between juicing and blending? When it comes to nutrients and fiber, plenty. Juicing is a process that extracts most of the water and nutrients from produce and discards the ingestible fiber. When you blend a smoothie, on the other hand, you keep all the nutrients and fiber from the entire fruit or vegetable, skin included. As a result, your smoothie will have more volume and keep you fuller longer.
You can have one as a snack or as part of a balanced breakfast. The combinations are endless! So get creative with ingredients like fresh fruit and veggies or a mix of both. Use dairy or milk alternatives, healthy fats, and even herbs and spices.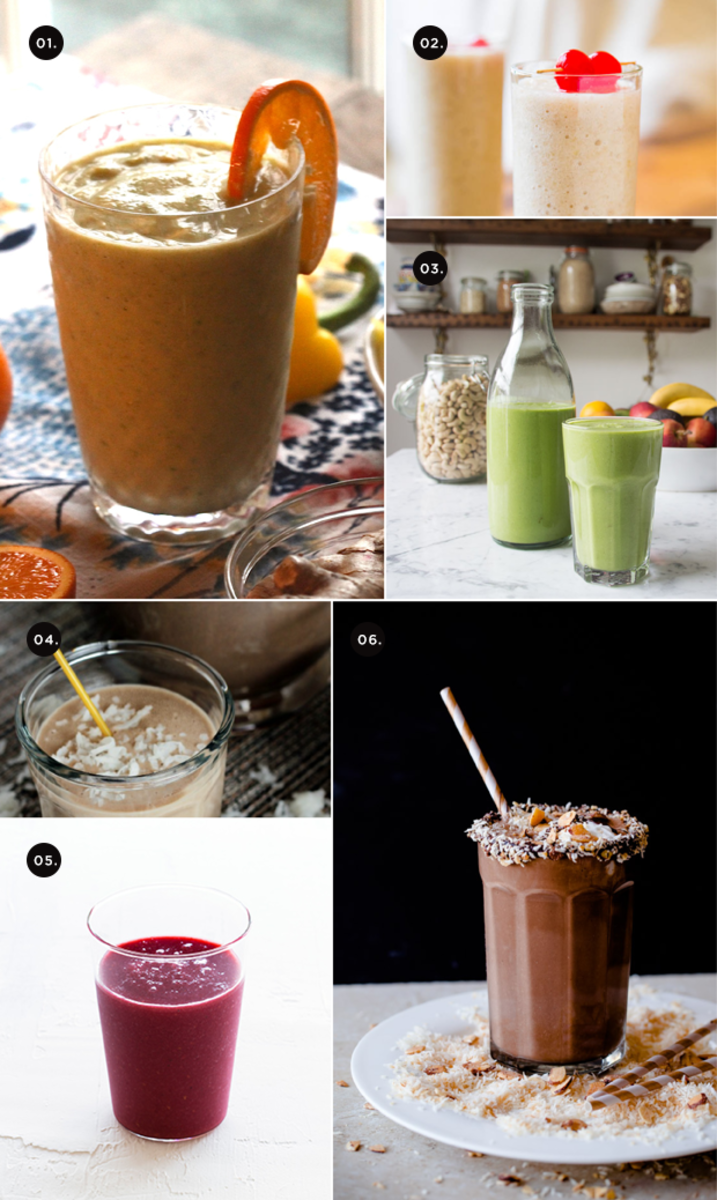 For a nutritionally balanced meal or snack, follow this guide to build your own:
Two parts fruit, such as berries, peaches, mango, and banana
One part vegetables, such as fresh greens, chopped cucumbers, or steamed broccoli
One part nutritious liquid, such as unsweetened soy/almond/coconut milk, dairy milk, or coconut water for a lighter beverage
One to two tablespoons healthy fat per serving, such as almond butter, ground flax, avocado, or chia seeds
A sprinkle of fresh herbs or spices (try chopped basil, shredded fresh ginger, or a pinch of cayenne)
Below are our favorite bloggers' inventive, delicious recipes that are sure to nourish and please the palate: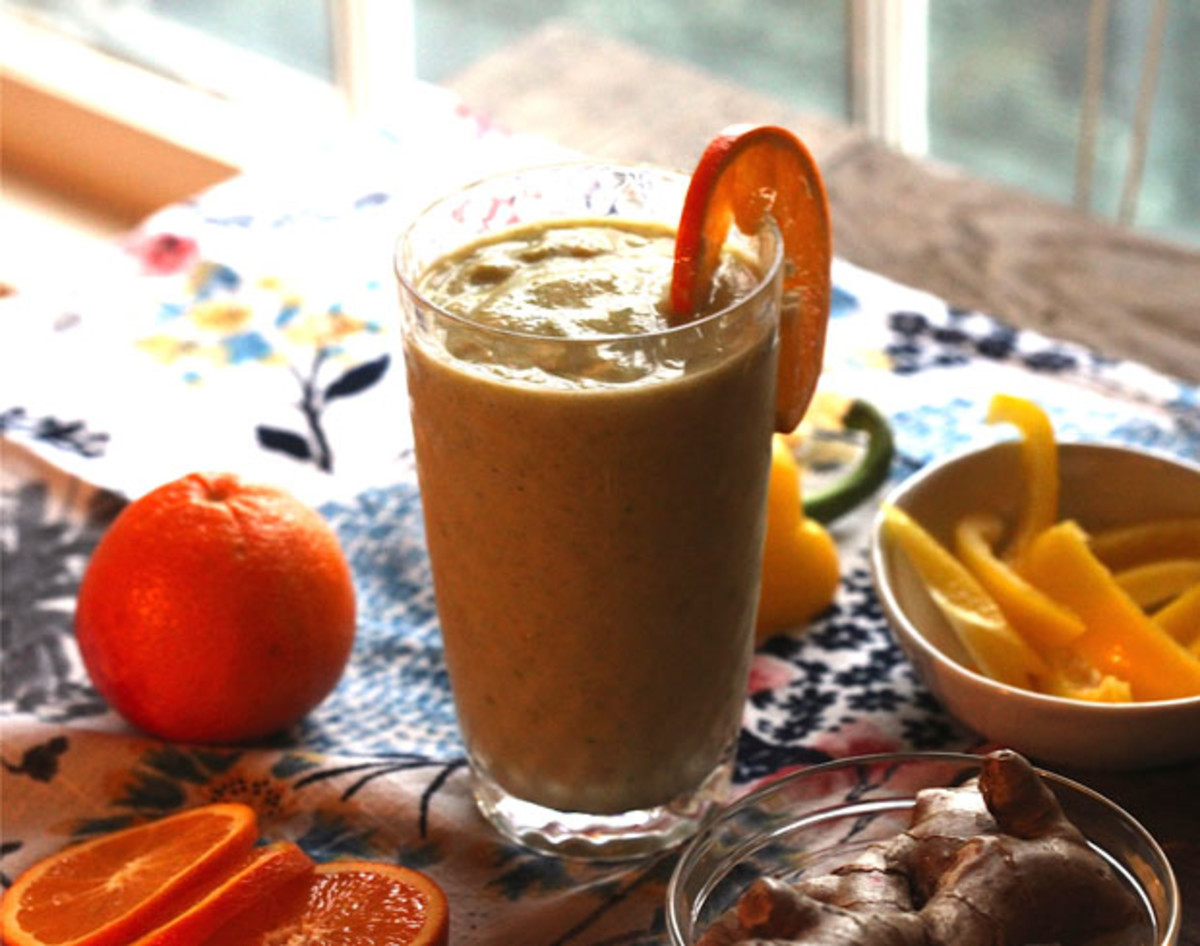 In need of an immunity boost? This smoothie is for you. It's packed with vitamin C from citrus and peppers. And you'll reap healthy fats from the milk and seeds. The flavor combination of orange and ginger is a bright afternoon pick-me-up. This smoothie also uses blanched Brussels sprouts. If that seems too complex, simply substitute fresh spinach or kale leaves.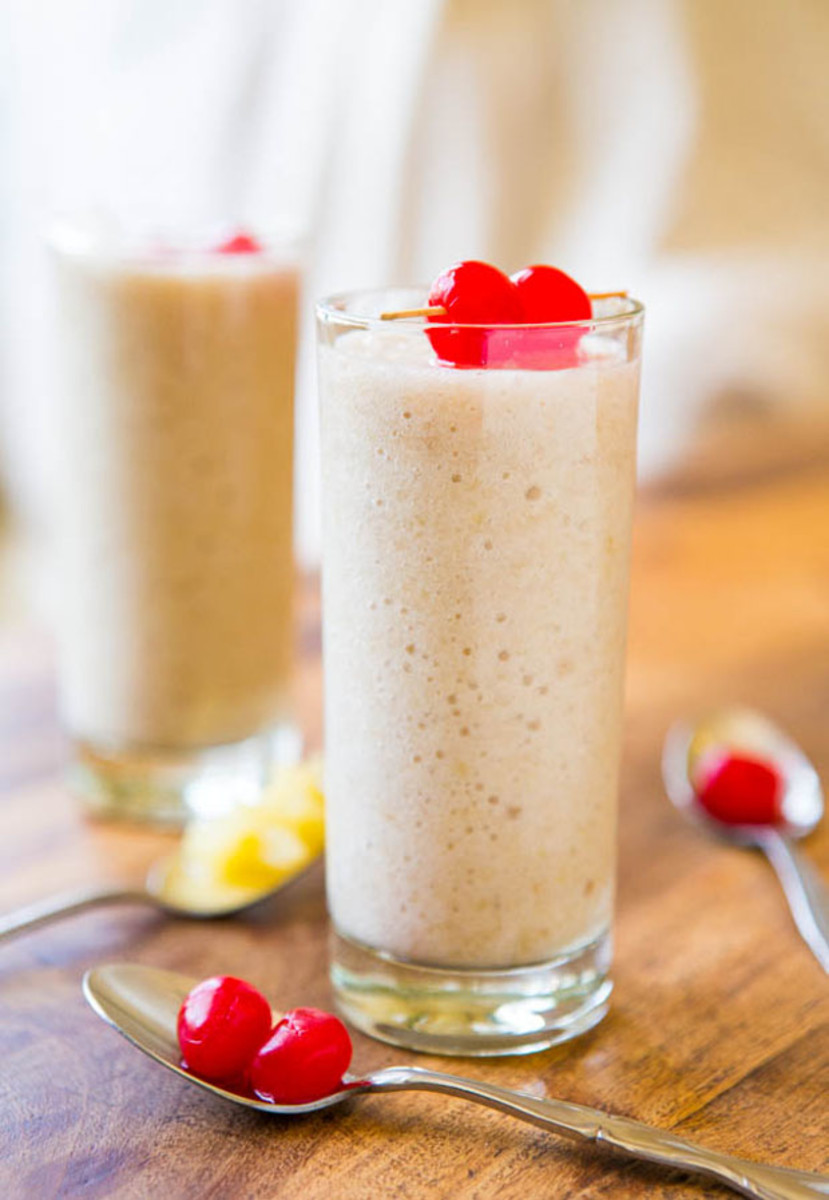 If you're looking to get away for a bit, a piña colada just exudes vacation vibes. What it lacks in alcohol, it makes up for in fresh pineapple, banana, and almond milk. Use coconut milk or coconut extract to kick it up a tropical notch. At two hundred calories, this would be a sensible snack or a healthy addition to breakfast.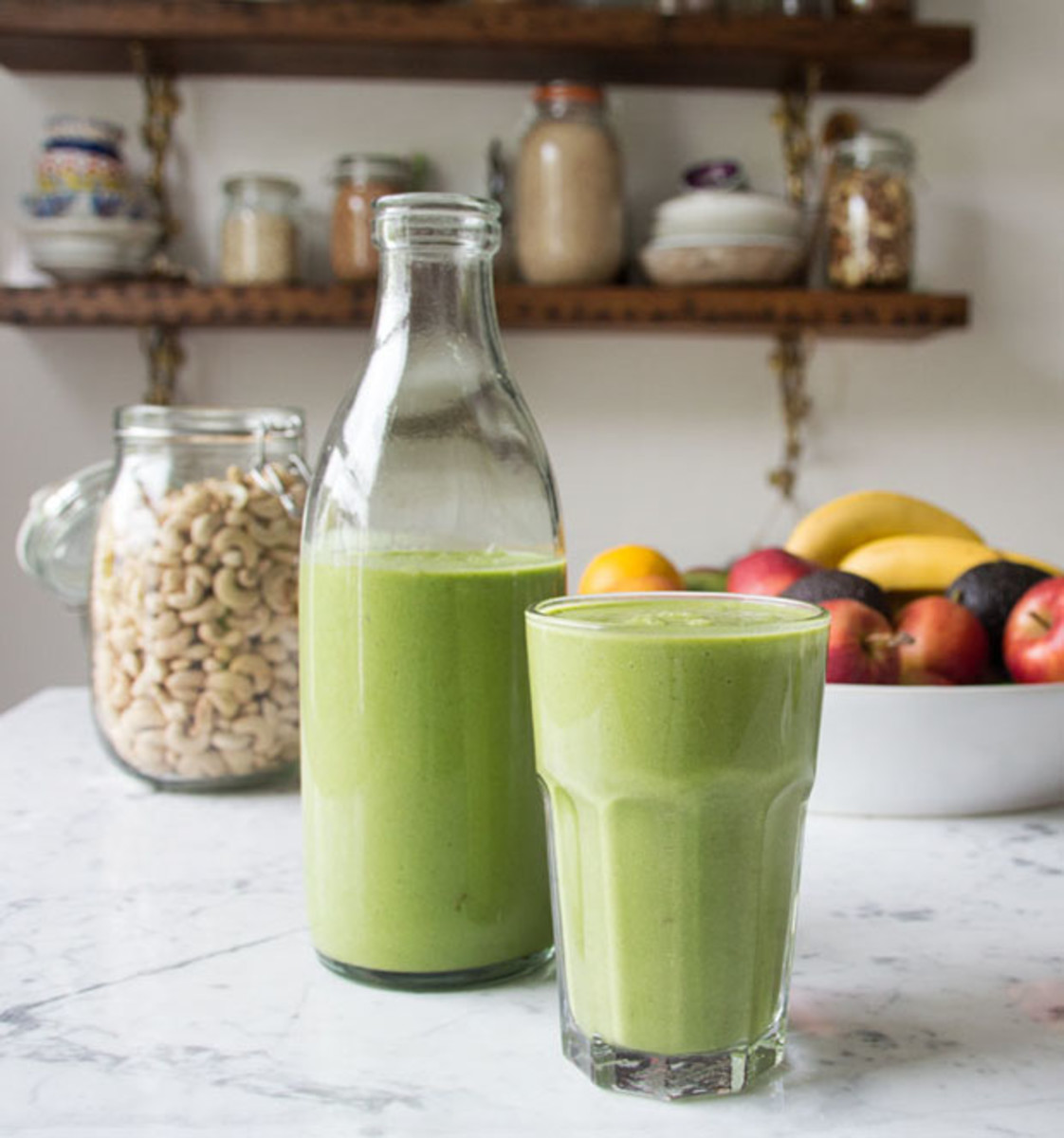 With a combination of nuts, vegetables, and fruit, this smoothie makes for a well-rounded meal or snack. It's full of vitamin-rich produce and enough healthy fat and protein from the nuts to keep you full. Cashews may be too hard to use in a standard blender. If you don't have a high-powered blender (like a Vitamix), swap in a quarter of a cup of cashew butter.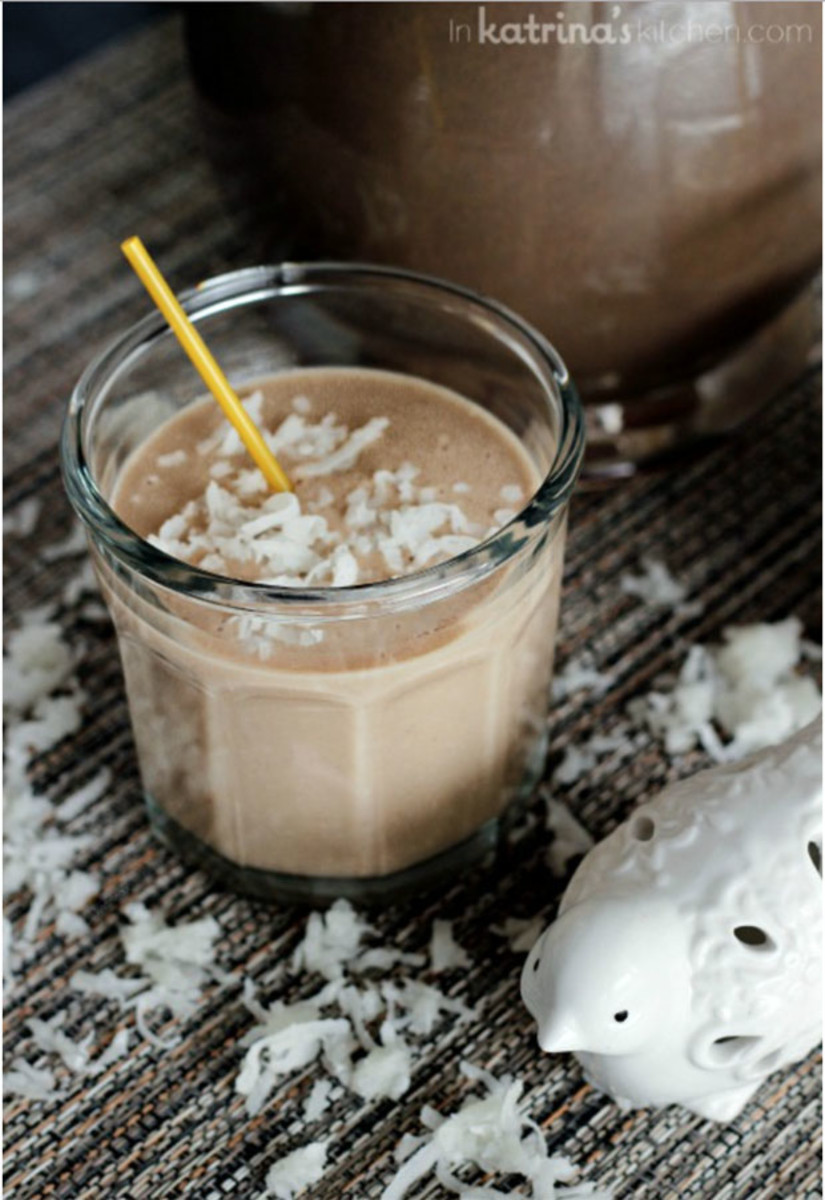 If you're inclined to indulge in a sweetened coffee drink, try this healthier smoothie. Bananas and coconut milk are natural sweeteners, and they pack this smoothie with the benefits of potassium and healthy fats. You won't even miss that Frappuccino.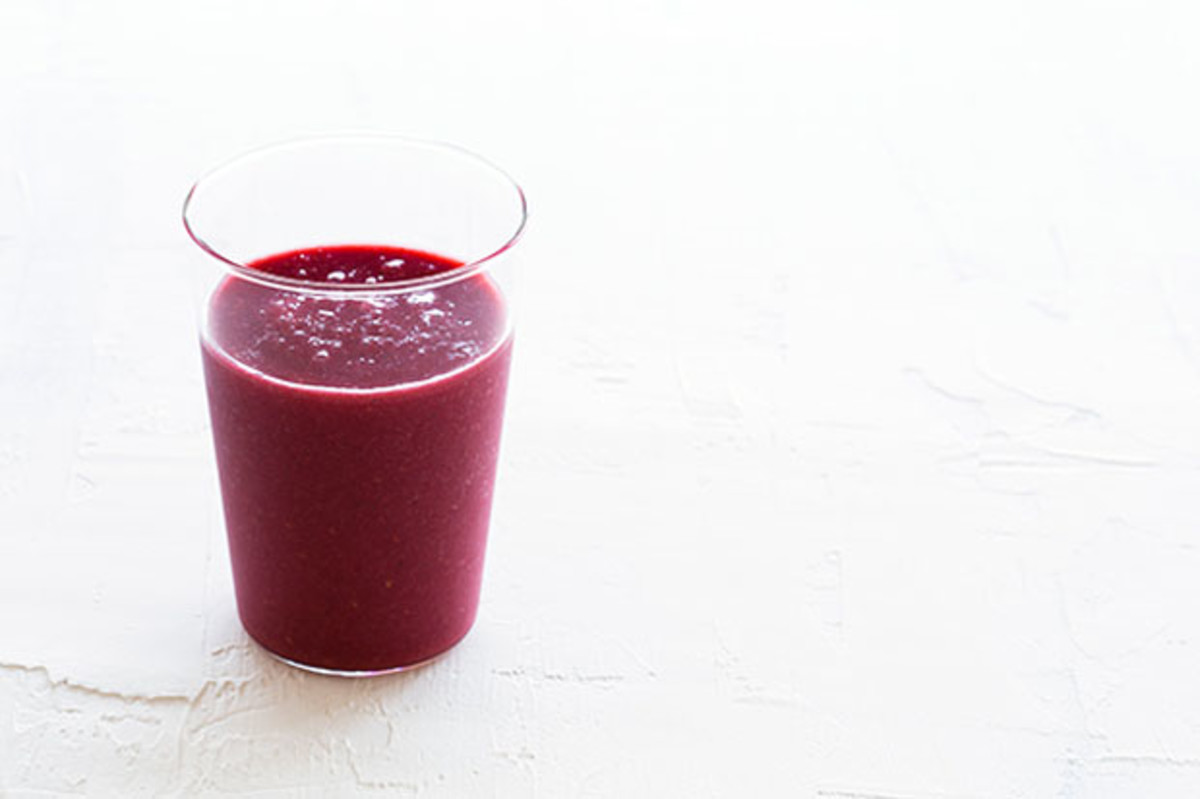 Look for the freshest fruit and veggie offerings this spring and summer. Watermelon makes an easy smoothie base because it's already packed with hydrating liquid. If you've never tried chia seeds, invest in a bag from your local supermarket or health-food store. They add texture to smoothies and give you a boost of omega-3 fats.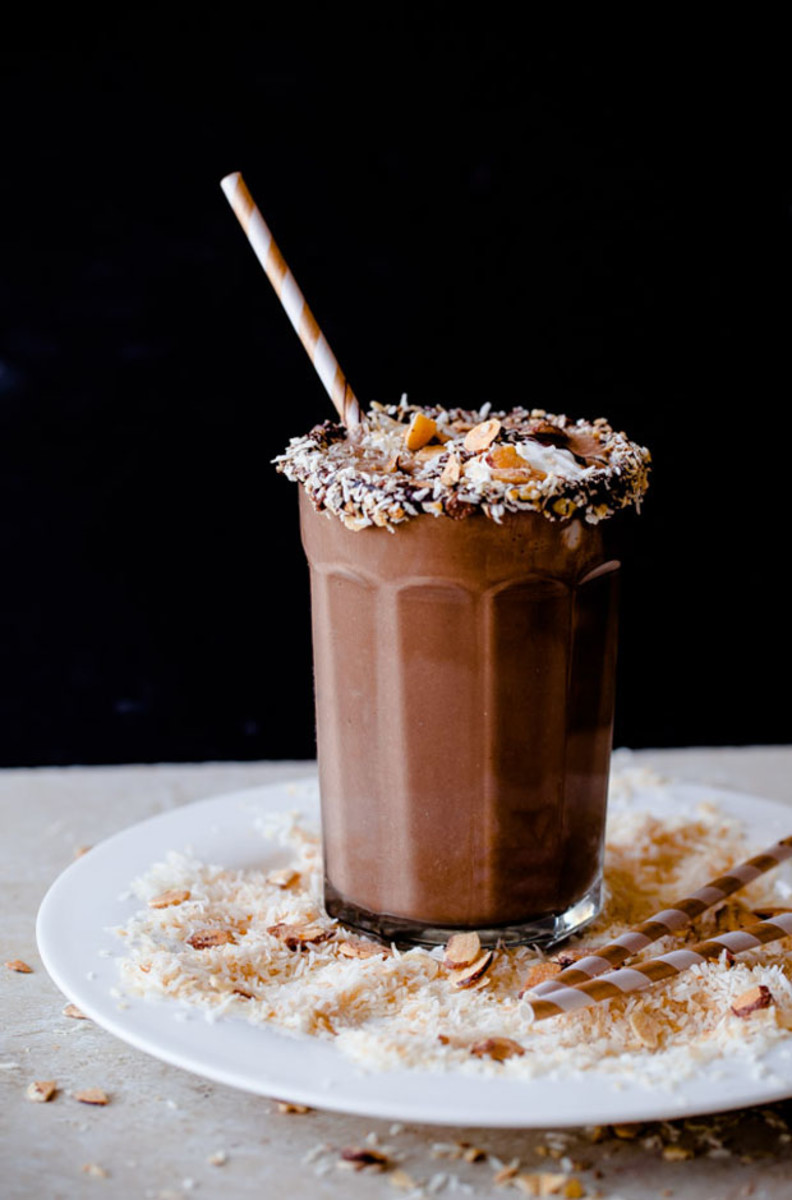 If you're hankering for a candy bar, go with this Almond Joy replica. Using bananas, dates, or both to satisfy a sweet tooth is a great strategy to help wean yourself off of refined sugar. This cocoa-laden smoothie is rich enough to curb a dessert craving yet nutritious enough to double as breakfast.
Here's to a healthier, happier you!