The idea of a gluten-free, dairy-free, soy-free and vegan treat that is delicious to boot, can seem too good to be true. But this jar-filled breakfast tastes as good as it looks.
When you serve this festive parfait up to guests, they might believe you have hidden Martha Stewart away in your pantry. This parfait has the sweetness you crave in the early hours, the fuel you'll need to make it through the holidays—and a chance to incorporate pumpkin spice after Thanksgiving!
Cinnamon Pumpkin Pie Oatmeal Parfait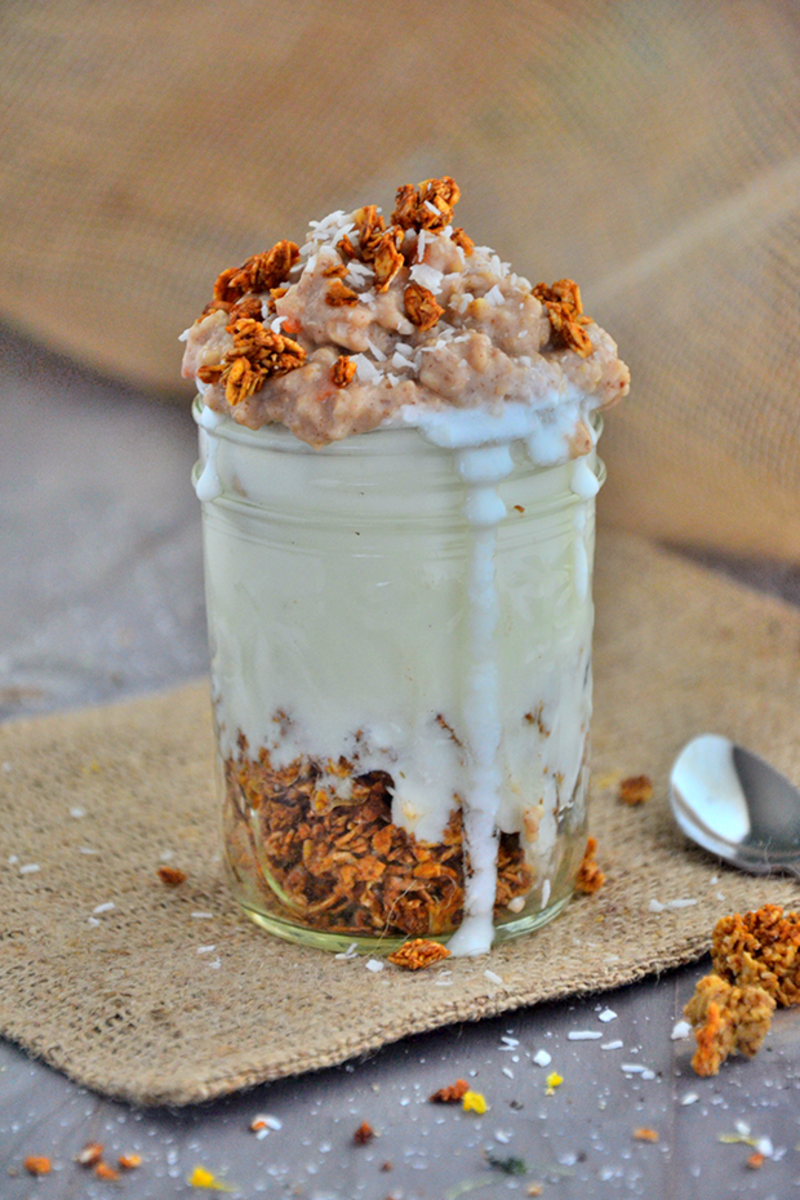 Gluten-Free, Dairy-Free, Soy-Free and Vegan
Prep time: 5 minutes
Cook time: 5 minutes
Serves 1
Ingredients
3/4 cup almond milk such as Almond Breeze

1 cup gluten-free oats

1/8 tsp. almond extract

1/2 cup dairy-free coconut yogurt

2 tbsp. gluten-free granola such as Bakery On Main

1/4 tsp. ground cinnamon

1/4 tsp. pumpkin pie spice

1/4 tsp. coconut flakes
Directions
In a small saucepan, add 3/4 cup almond milk and 1 cup of oats.

Cook over medium heat until the mixture is thick, approximately 3 minutes.

Remove from heat; add almond extract and pumpkin pie spice, and mix well to combine. Set aside.

In a parfait glass or tall jar, layer cooked oats, yogurt and granola. Top with cinnamon and coconut flakes.
Serve chilled.
Check out Amie's new e-book for more delicious holiday recipes:
Gluten-Free, Dairy-Free, Soy-Free, Peanut-Free Vegetarian HOLIDAY E-BOOK
80 Holiday Recipes Inside (Vegetarian/Vegan and Paleo recipes) along with COUPONS and a Raffle!